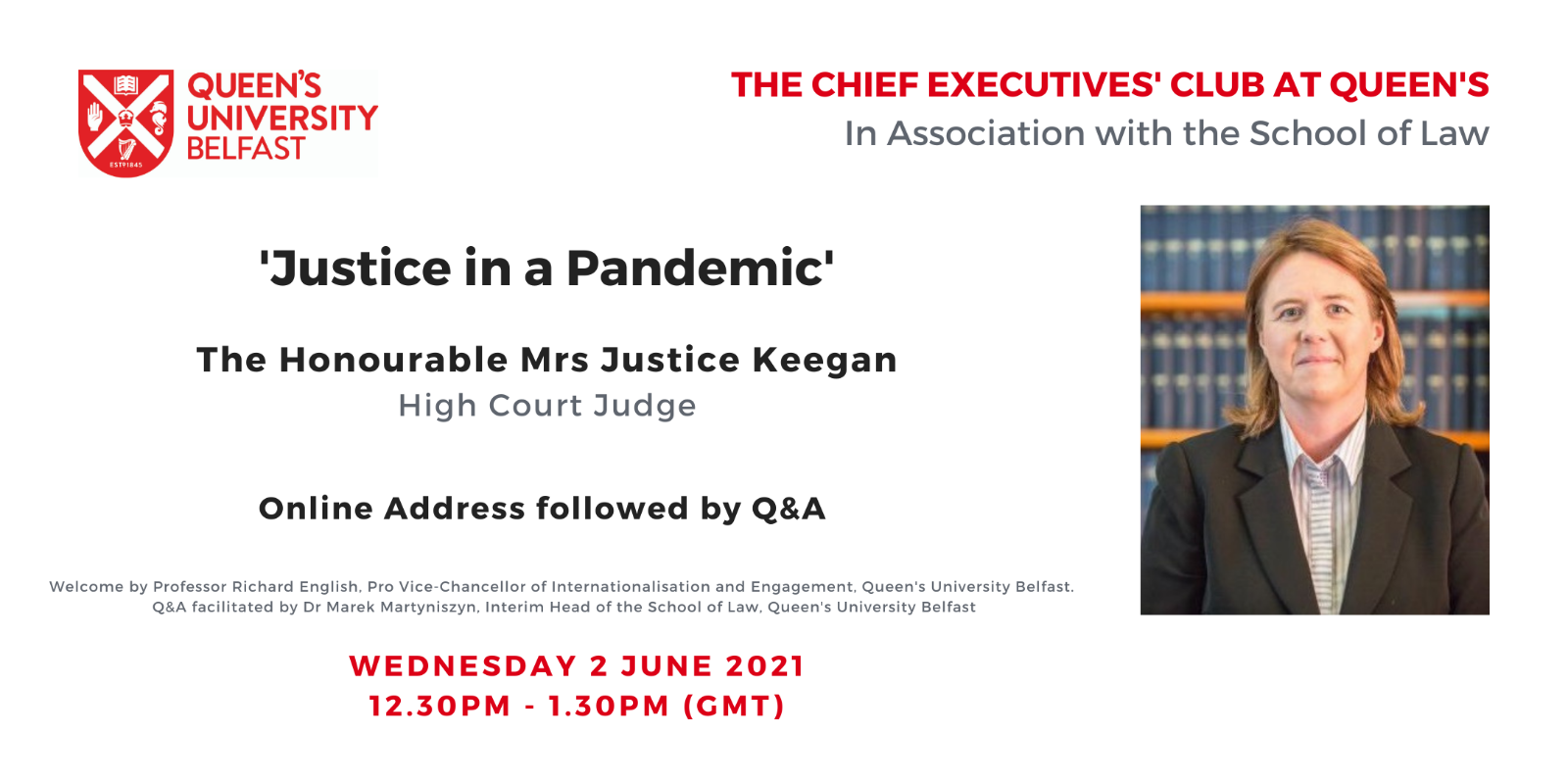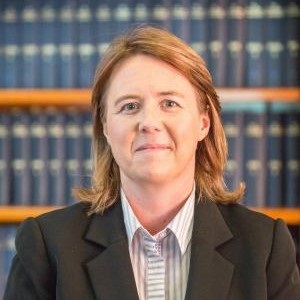 The Honourable Mrs Justice Keegan
High Court Judge
Mrs Justice Keegan was appointed as a High Court Judge in October 2015. She was one of the first two women to be appointed to the High Court along with Madam Justice McBride.
Prior to becoming a judge, Mrs Justice Keegan graduated in 1993 from Queen's University Belfast with LLB Honours. She was called to the Bar of Northern Ireland in 1994 and became a Queen's Counsel in 2006.
During her career at the Bar Mrs Justice Keegan served as Vice Chair of the Bar of Northern Ireland, Chair of the Young Bar, Chair of the Family Bar Association and Chair of the Bar Charity Committee. She was also a long standing member of the Professional Conduct Committee of the Bar.
Mrs Justice Keegan was appointed as Judge in Residence at Queen's University Belfast in November 2015 and she continues in that post to date. In April 2016 she was also appointed as a member of the Judicial Studies Board (JSB) and remains a member of the Board.
Mrs Justice Keegan is currently assigned to hear judicial reviews. She was also appointed as a Coroner in July 2017 and from September 2017 she has been the Presiding Coroner in Northern Ireland.
---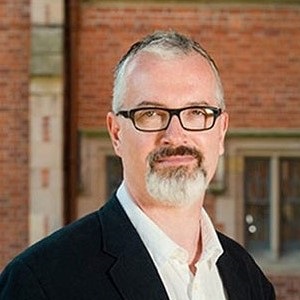 Professor Richard English
Pro-Vice Chancellor, Internationalisation and Engagement, Queen's University Belfast
Richard English is Professor of Politics at Queen's University Belfast, where he is also Distinguished Professorial Fellow in the Senator George J. Mitchell Institute for Global Peace, Security and Justice.
His books include Armed Struggle: The History of the IRA (2003) and Does Terrorism Work? A History.
He is a Fellow of the British Academy, a Member of the Royal Irish Academy, a Fellow of the Royal Society of Edinburgh and a Fellow of the Royal Historical Society.
In 2018 he was awarded a CBE for services to the understanding of modern-day terrorism and political history. In 2019 he was awarded the Royal Irish Academy's Gold Medal in the Social Sciences.
---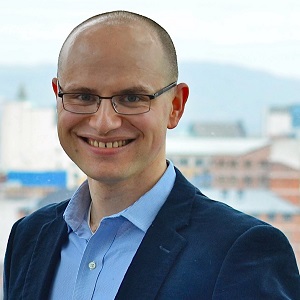 Dr Marek Martyniszyn
Head of School, School of Law, Queen's University Belfast
Dr Marek Martyniszyn is a Senior Lecturer in Law at Queen's University Belfast. Previously he was a Senior Research Fellow in the Institute for Consumer Antitrust Studies at Loyola University Chicago. He holds a PhD from University College Dublin (completed on a prestigious Ad Astra Scholarship), an LLM (with specializations in EU Economic and World Trade Law) from the Saarland University's European Institute, and Master degrees from the Warsaw School of Economics.
His expertise focuses on various aspects of competition law and policy in international and transnational contexts, including the limits of extraterritorial jurisdiction and state involvement in anticompetitive practices. One of his strands of research explores challenges facing new competition system, esp. those in developing countries and economies in transition. Dr Martyniszyn is a Non-Governmental Advisor to the International Competition Network and he did work in the framework of the UNCTAD Research Partnership Platform, presenting it on the UN forum numerous times.
---