Michelle O'Neill MLA in AE22 Leader's Lecture
In this event in the Queen's University's AE22 Leaders' Lecture series, the Vice-President of Sinn Féin spoke of the "shared commitment to deliver the public services, societal reforms, and the future that our people need and deserve".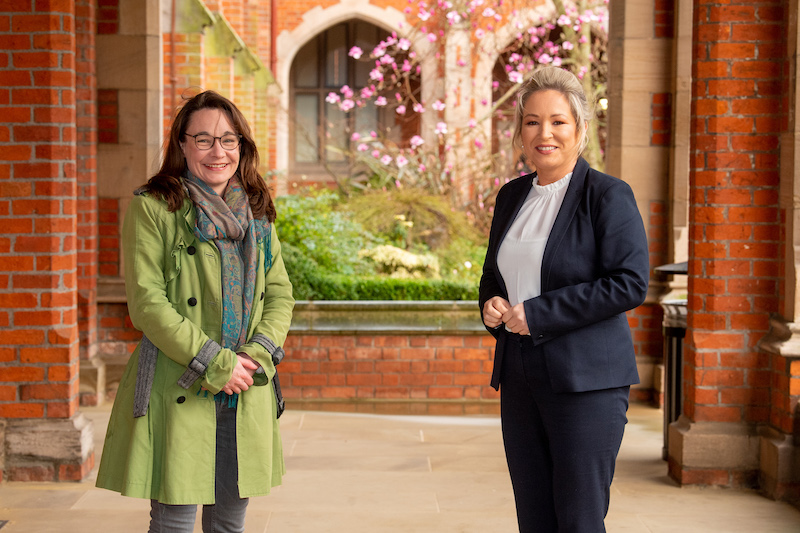 Ms O'Neill noted that the 5-party coalition that committed to pursue those aims had risen admirably to the challenges posed by the global COVID-19 pandemic, but criticised the DUP for bringing down the Executive.
Setting out her aim to make the Assembly, Executive, and all-island institutions work, Ms O'Neill picked out health, housing, education and jobs as priorities.
"While our past was divided", said Ms O'Neill, "our future can certainly be shared", going on to set out her vision of a "new Ireland", in which "authentic reconciliation" could be achieved.
After her address Ms O'Neill took questions from the live audience and from those watching online, in a Q&A session ably steered by Professor Katy Hayward.
Watch the recording of the full event here:
This series will take place on campus, in the Great Hall and other lecture theatres, as well as being made available on our website.