Queen's launches AE22 Leaders' Lectures series
Queen's University Belfast will host a Leaders Lecture series involving eight local political party leaders in the run-up to the 2022 Northern Ireland Assembly election.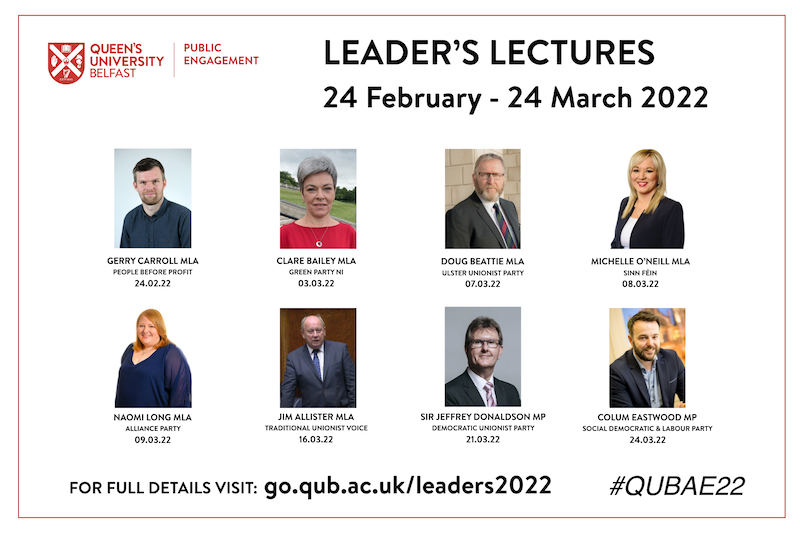 Each leader will give a public lecture to pitch their future vision for Northern Ireland. Following the lecture, each leader will also participate in an open question and answer session with the audience.
The series opens on 24 February and will take place on campus in the Great Hall and in the Larmor Lecture Theatre.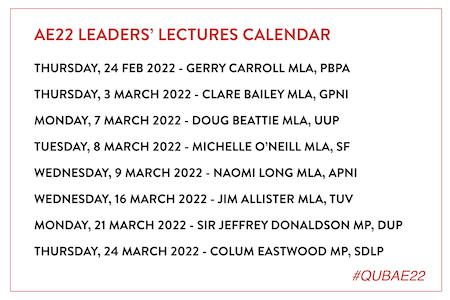 Ryan Feeney, Director of Public Engagement at Queen's University Belfast said: "Queen's is delighted to host this new series of Lectures which will allow the party leaders to engage in person with our students, staff and alumni. The University is committed to enhancing political and civic engagement as part of our Social Charter commitments, and we are grateful to all the Party leaders for agreeing to participate."
This series will take place on campus, in the Great Hall and the Larmor Lecture Theatre.