Chief Executives' Club Breakfast at Allstate
Queen's University Belfast's Vice-Chancellor, Professor Ian Greer, attended his first Chief Executive Club event on Friday, 5 October 2018.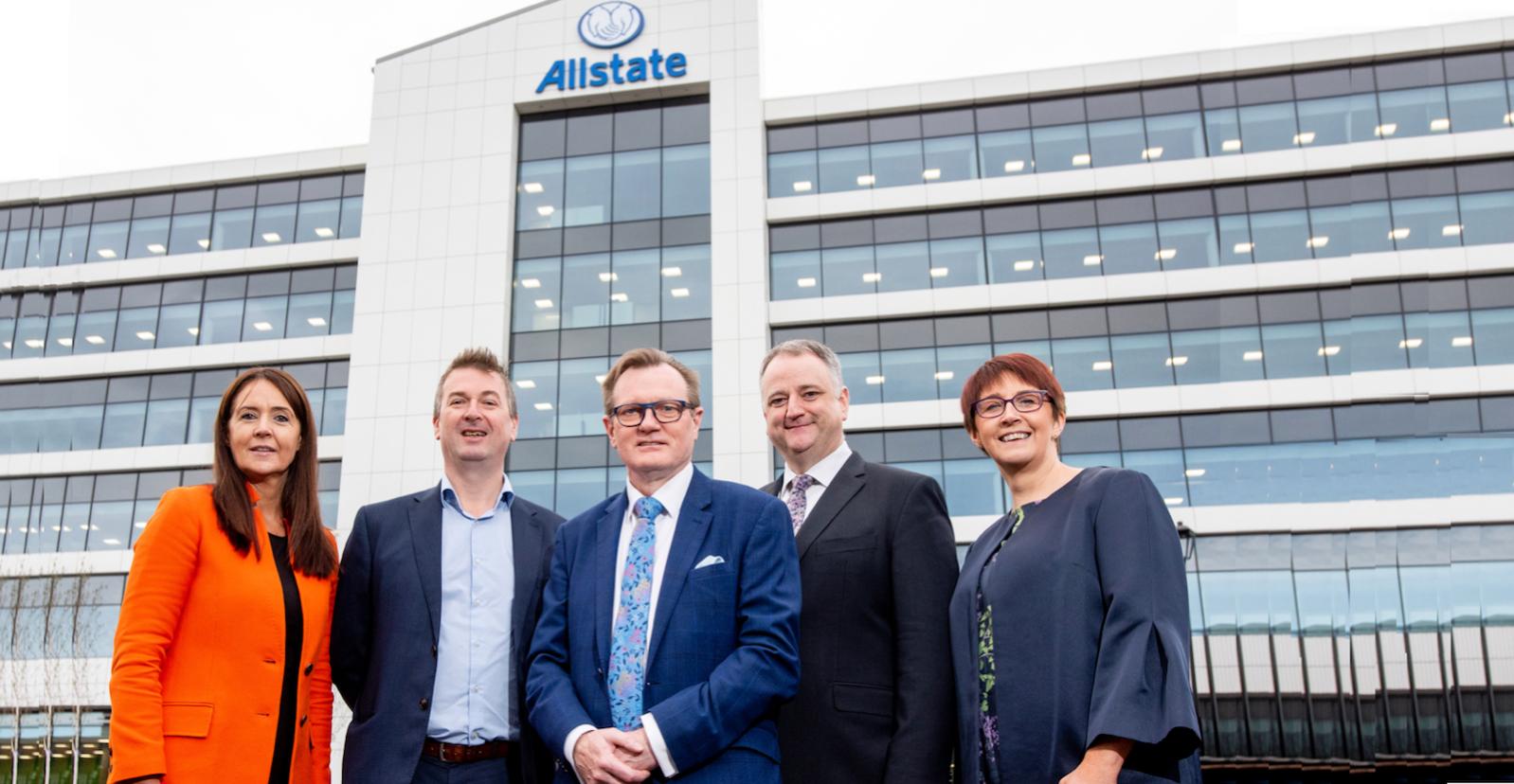 Held at Allstate Northern Ireland's new £30m offices in Belfast, it was the first Chief Executives' Club event to be held outside of the university.
Professor Ian Greer spoke on Queen's University being an integral part of the business community and the important role of the university in the economic development of Northern Ireland. The Vice- Chancellor referred to Queen's University's extensive involvement in the recent Belfast Region City Deal bid – which he described as a "potential game changer" - as well as how Higher Education can be an engine for economic growth in Northern Ireland.
The Vice-Chancellor also highlighted how Queen's is one of the top places in the UK for commercialisation – with four spin-out companies in the last year and first in the UK for Knowledge Transfer Partnerships.
Professor Ian Greer said: "Queen's is a major force in driving the economy in Northern Ireland. I believe that success comes from partnership and that is why groups such as the Chief Executives' Club at Queen's has such value – it fosters networking, partnership and understanding. It is important that we work together to ensure the business community and Queen's has a single voice and unity of purpose in driving growth in Northern Ireland through innovation and the development of skills to meet the needs of the economy."
Vice President and Managing Director of Allstate Northern Ireland, John Healy, also spoke at the event. Mr Healy earned his Bachelor's and Master's degrees in Engineering and Computer Science from Queen's University Belfast. He currently leads a team of 2,200 at Allstate Northern Ireland.
The Chief Executives' Club (CEC) at Queen's has over 100 members covering public, private and third sectors. CEC is a high-level business forum strengthening links between higher education and the business community.
For further information, or to join the Chief Executives' Club at Queen's please contact Brenda.carabine@qub.ac.uk