Chief Constable reflects on Policing with the Community
Queen's University welcomed George Hamilton QPM, Chief Constable of the Police Service of Northern Ireland, for a public lecture at the University on Tuesday 7 May 2019.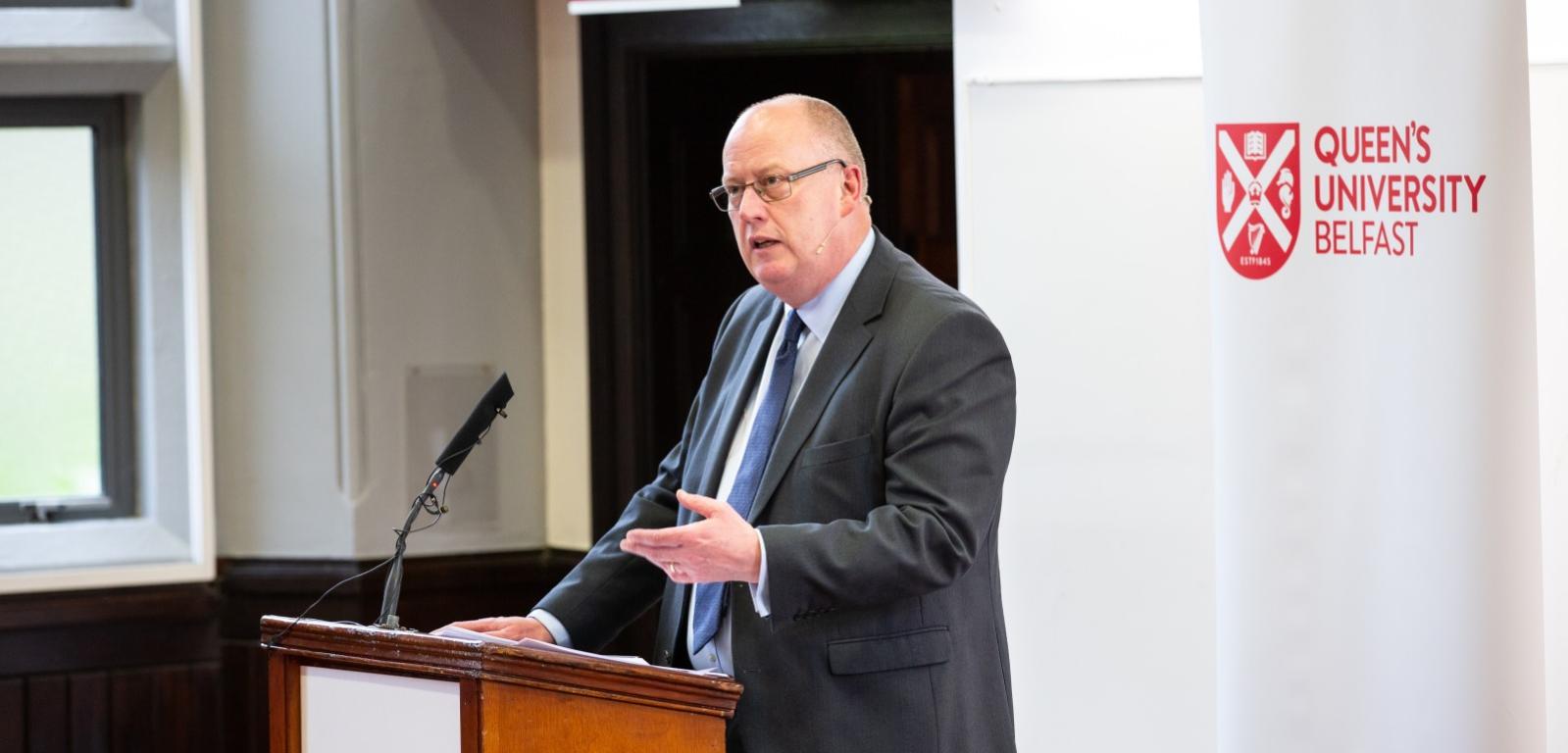 The Policy Engagement event, hosted by Professor Kieran McEvoy of Queen's University Belfast's School of Law, saw the Chief Constable reflect on the theme of "Policing with the Community: People, Partnerships and Public Confidence".
Mr Hamilton, who started policing in 1985 – "a very different time to where we are now" - used the occasion to set out his thoughts on the next steps for peacebuilding, policing and our communities.
Speaking of the transformational journey both police and the communities have been on, the Chief Constable said: "Over the last twenty years, as a community and as a Police Service, we have invested so much; it will be the failure of our generation if we do not reinvigorate our efforts and invite the next generation to continue the transformation."
For a video of the full event see below.