Chief Executives' Club Breakfast at Pinsent Masons
The Chief Executives' Club at Queen's were hosted by Pinsent Masons for an executive breakfast on Thursday 13 June.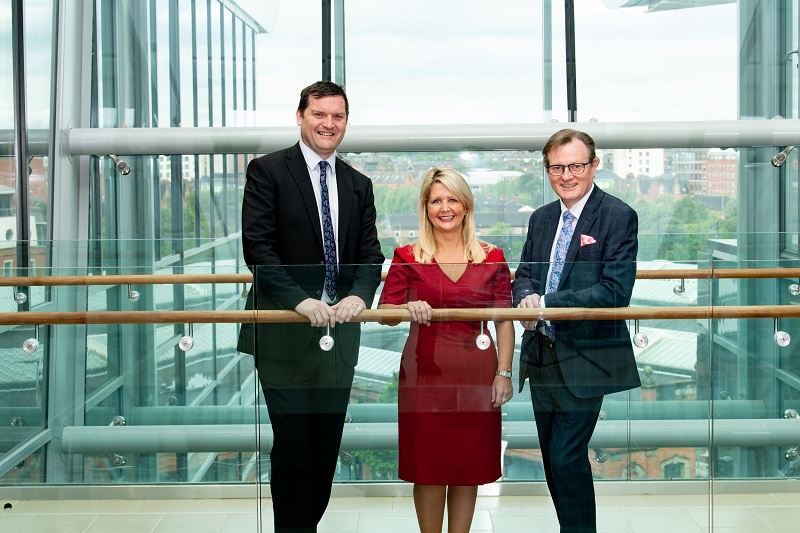 Held at Pinsent Masons beautiful offices in the Soloist Building, Lanyon Place, Belfast; this was the second executive breakfast hosted by one of our Chief Executives' Club members. These events are an important opportunity for the higher education sector and the business community to come together to look at how we can work together to underpin a strong knowledge-based economy in Northern Ireland.
Professor Ian Greer addressed how Queen's University Belfast and Higher Education has a key role to play in driving the Northern Ireland economy. The Vice-Chancellor referred to Queen's University's exceptional record in Knowledge Transfer Partnerships, he noted that, "despite it's modest size compared to other institutions, Queen's is the leading University in the UK with over 50 live KTP projects, our highest ever number and the first UK university to achieve this."
Head of the Belfast Office of Pinsent Masons, Andrea McIlroy-Rose, also spoke at the event. Andrea leads the Belfast property team at Pinsent Masons, and the UK retail property team.
The Chief Executives' Club (CEC) at Queen's has over 110 members covering public, private and third sectors. CEC is a high-level business forum strengthening links between higher education and the business community.
For further information, or to join the Chief Executives' Club at Queen's please contact Brenda.carabine@qub.ac.uk