Chief of Police for Boston College addresses Queen's
Queen's Public Engagement were delighted to welcome Mr William B Evans (pictured, centre), Executive Director of Public Safety & Chief of Police for Boston College, who gave an informative talk on crisis management and resilience on 18 October.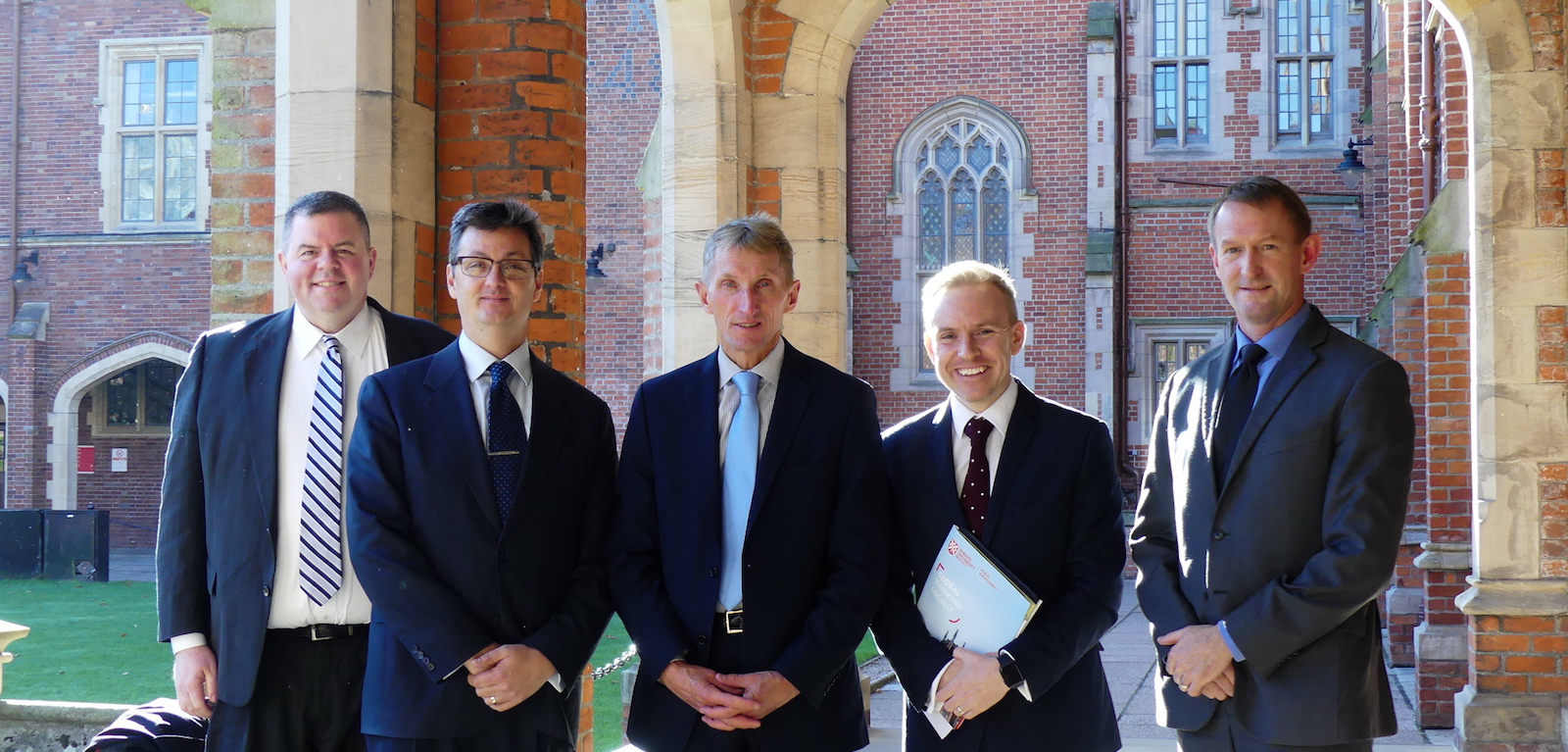 Mr Evans, who until recently was Boston's Police Commissioner, spoke of his vision for community policing, and in particular of his experiences during the 2013 Boston Marathon bombing.
Because of the nature of the latter event, police facced additional problems of coping with a high volume of traditional media and social media coverage - including some misinformation that circulated quickly. "During the five days of the search for the suspects" said Commissioner Evans, "we Tweeted out 148 messages, and those messages were all about sending accurate information to the community".
Mr Evans went on to reveal that in his new capacity at Boston College one of his first actions was to reach out to develop relationships with various groups on campus, such as the LGBTQ caucus, Black affinity groups, graduate students and others - rather than waiting until a problem might develop.
The event was hosted by Queen's and arranged by the US Consulate in Belfast.
Pictured from left: Sean Fitzpatrick, William Gannon (both US State Department), Commissioner Evans, Ryan Feeney (Head of Public Engagement at Queen's), and Bryan Wockley (US State Department).