Borders and Belonging
Orwell Prize-winning journalist Fintan O'Toole delivered the first of this season's Queen's University Policy Engagement lectures to a capacity audience in the Peter Froggatt Centre last night, Thursday 4 October 2018.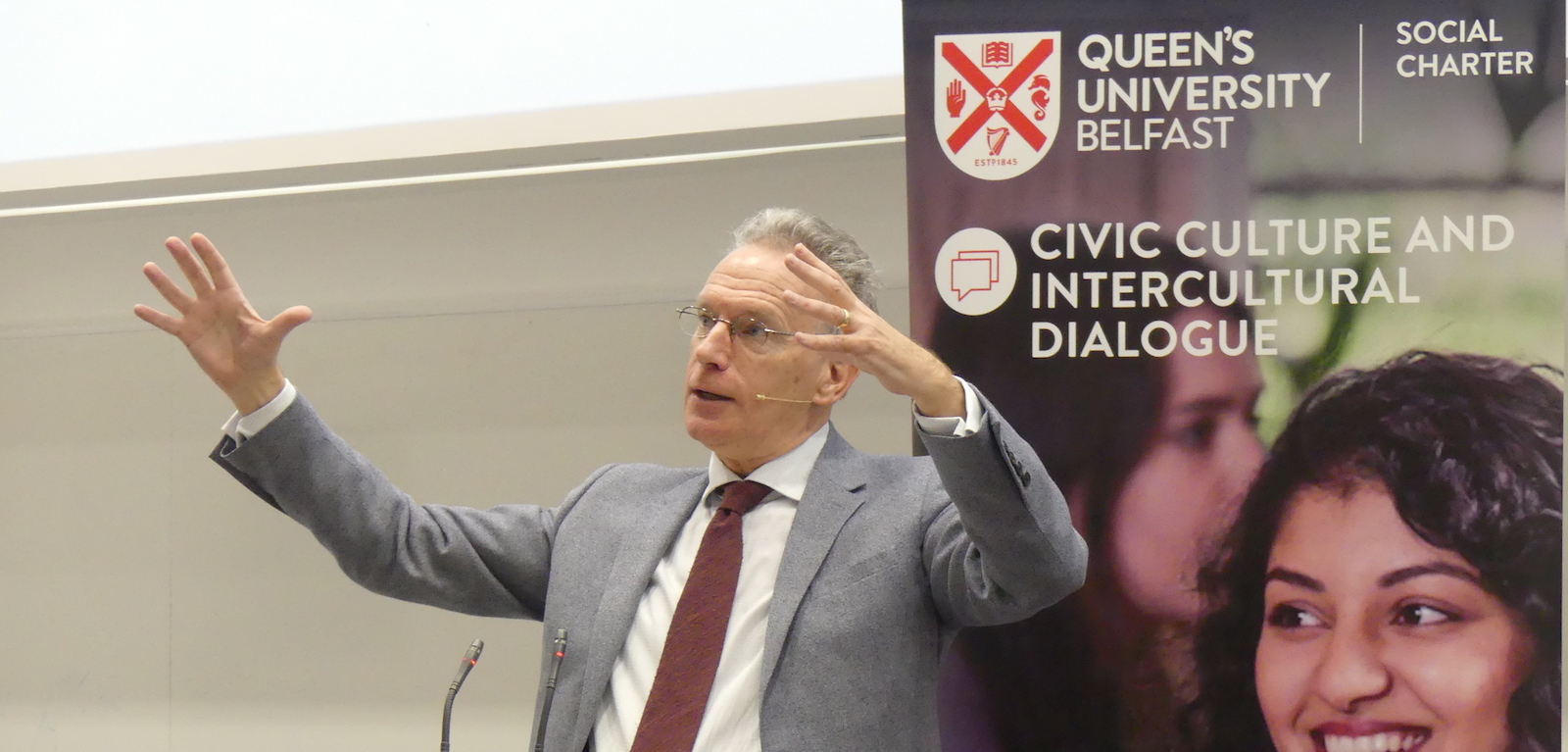 In his talk, "Borders and Belonging: British and Irish identities in a post-Brexit era", O'Toole examined issues including changes in the English sense of identity, the impact of the Brexit referendum, and the changes in the sense of British, Irish and Northern Irish identities put in play by the Belfast or Good Friday Agreement.
Fintan O'Toole won the Orwell Prize for journalism in 2017, and has won numerous other major awards. He is the author of numerous books of politics, history and biography, and writes regularly for the Irish Times, the New York Review of Books, the Guardian and other publications.
The event was co-hosted by the Corrymeela Community, an organisation founded in 1965 by Queen's Alumnus Ray Davey, dedicated to building peace and reconciliation. Corrymeela's Pádgraig Ó Tuama introduced the address and chaired a lively question and answer session, giving the audience an opportunity to explore the issues further.
For more Queen's Policy Engagement talks visit our Eventbrite page.