Queen's University Belfast proud sponsors of the 2019 Irish News Workplace & Employment Awards
The Irish News Workplace & Employment Awards were launched on Tuesday 26 February in Hickson's Point. Attending were representatives from many of Northern Ireland's leading business organisations, including the initiative's eight business partners.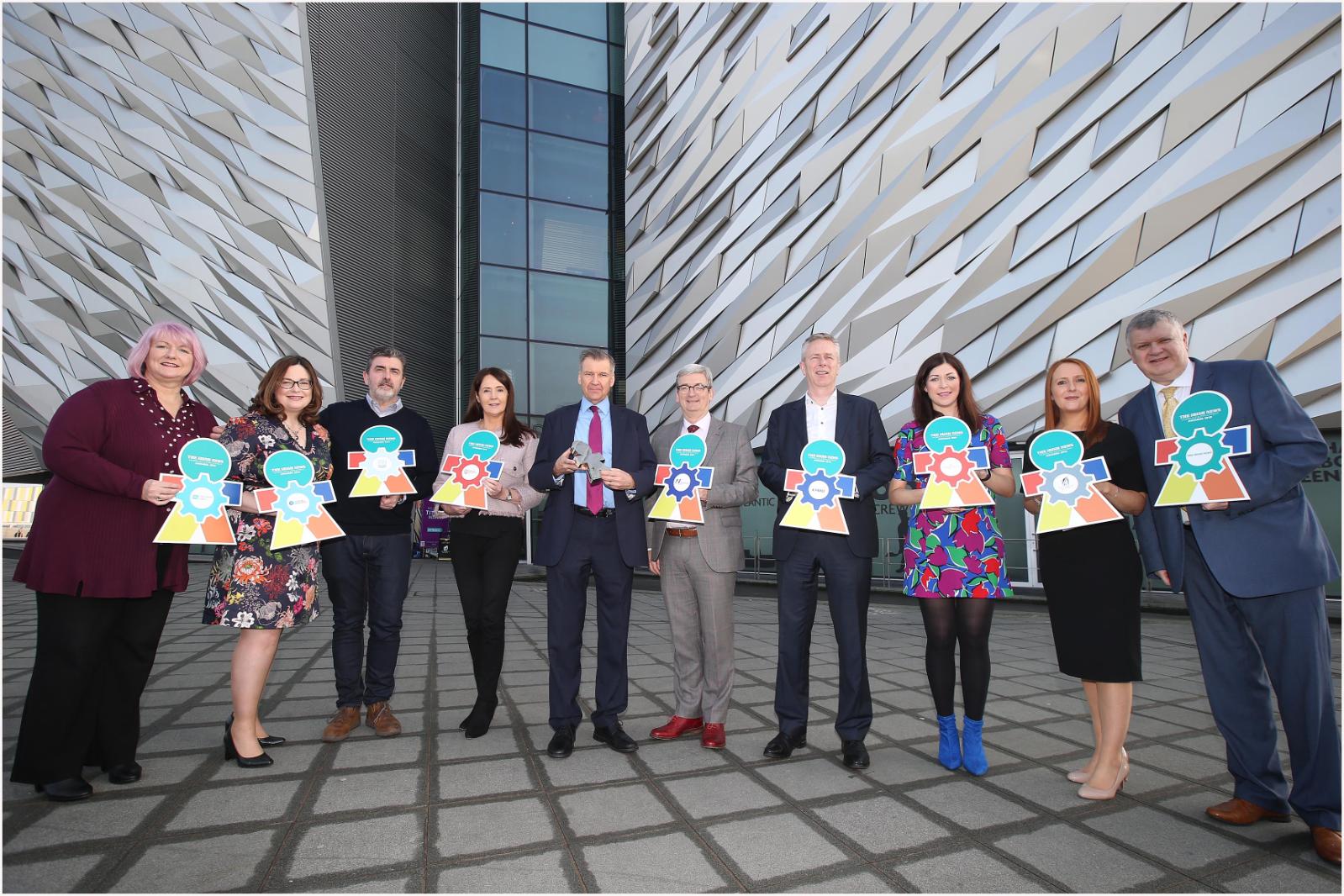 Returning as sponsors for 2019 are Queen's University Belfast, Carson McDowell, The Public Health Agency, Henderson Group, and venue partner Titanic Belfast, who will join three new business partners in Miller Hospitality, KPMG and Progressive Building Society.
The WEA theme for this year is Talent Equals Success.
"Attracting, recruiting, retaining and developing teams of people who fit your organisational culture and produce results for your organisations is critical for the future of Northern Ireland's economy in an ever-evolving business landscape," Irish News editor Noel Doran said.
Former investment banker turned job-creator Darragh McCarthy says there is a "hugely competitive war for new talent" - and that attracting, retaining and developing the best people is imperative for the success and growth of any business.
The Chief Executive and founder of financial services group FinTrU - which will soon grow its payroll in Belfast and Derry to 800 people - was speaking at the formal launch the 13th running of the Irish News Workplace & Employment Awards, which take place in Titanic Belfast on Thursday June 13.
The Cork-born entrepreneur told invited guests: "If I'm honest, until we entered these awards last year, I didn't appreciate how a big deal they actually are.
"This is undoubtedly one of the pre-eminent awards in Northern Ireland, and I can only encourage every company out there to make the effort to enter, because if you are fortunate enough to be present at the WEAs in the glitz of the Titanic, it is a ringing endorsement of who you are and what you want to be.
"It will help you build your brand, win more business and, in this hugely competitive war for new talent, will set you apart as being more nimble and more agile."
He added: "From FinTrU's perspective, we'll be striving to again get to the top of the pile, because winning a WEA award last year was a massive boost for us. It gives you proud employees for life, staff with a winning mentality.
"As an entrepreneur, you can be either optimistic or pessimistic."
This year's WEAs will see the introduction of an overall Employer of the Year award, which the judges will select from all the entries received.
As well as the kudos of being named as overall Employer of the Year, the winner will also receive a special engagement workshop from well-being partner the Ulster Orchestra, which will enable further employee engagement.
"This should be a tremendous additional incentive for companies and organisations to continue to participate in the Workplace & Employment Awards, as they've done in their many hundreds since 2007," Mr Doran said.
Entries for the 2019 Irish News Workplace & Employment Awards will remain open until Friday 3 May 2019, with the finalists being announced on Thursday 16 May 2019. More details at www.irishnews.com/wea. Follow us on Twitter at @irishnewsWEA