Making political institutions more inclusive
Two MLAs, a former Northern Ireland Justice Minister and a former Deputy Speaker of the Northern Ireland Assembly joined civil society representatives and Queen's researchers on Thursday 6 June for a roundtable discussion.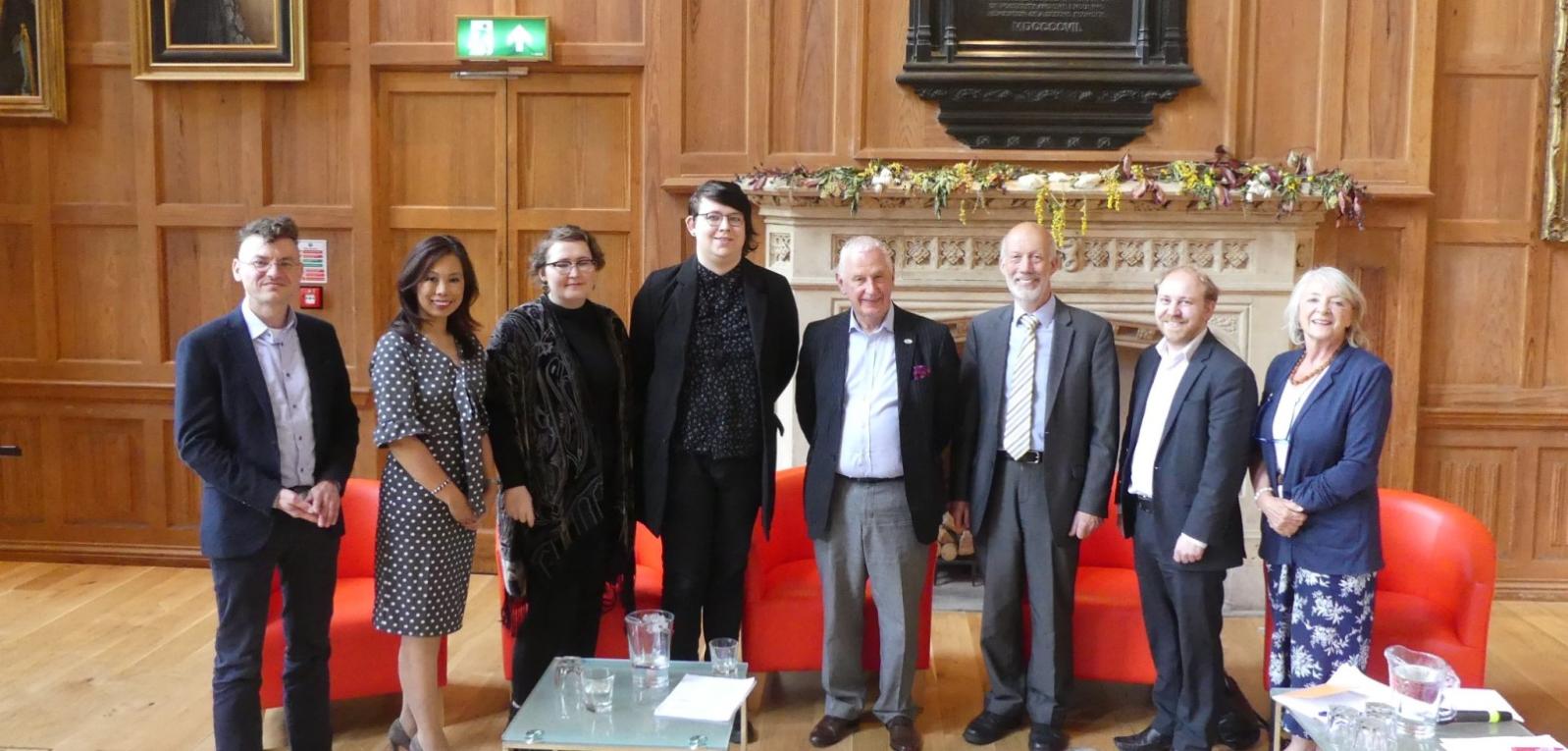 The event involved a discussion, with audience participation, of strategies for making the Northern Ireland political institutions more inclusive.
The event was organised by the team of researchers behind 'Exclusion Amid Inclusion', a research project examining the ways in which power-sharing structures in post-conflict societies, in working to include the main protagonists, tend to exclude those not aligned to the main political blocs. The project is funded by the Economic and Social Research Council.
At the event on Thursday, Steven Agnew, MLA (Green Party) Claire Hanna, MLA (SDLP) and David Ford, former MLA and Justice Minister (Alliance), who formed the political panel, addressed the deadlock in Stormont and frustrations over the failure of the institutions to deliver. But the elected representatives also admitted that they had to do more to create meaningful power sharing and engage minorities in the political life of Northern Ireland.
The event was also addressed by a civil society panel, including Rain Watt, Transgender NI; Colin Flinn, Belfast City of Sanctuary; Dawn Richardson, The 343, Eileen Chan-Hu, CRAIC NI; and Jane Morrice, formerly of the Women's Coalition, and former Deputy Speaker in the Assembly. The civil society representatives also expressed frustration at the structures which favoured representatives of the two main traditional communities – not least the 'petition of concern' mechanism that had been used to prevent progress on important issues for the LGBTQIA community.
The 'Exclusion Amid Inclusion' project looks at power sharing arrangements in post-conflict societies like Bosnia and Herzegovina, Burundi, Kosovo, Iraq – and Northern Ireland – and aims to overcome barriers to the participation of non-aligned minorities in power-sharing arrangements.
"While power-sharing has been heralded as a democratic and inclusive approach to managing ethnic difference" says Dr Timofey Agarin, the Principle Investigator of the project, "it faces a significant trade-off. For the system to stabilise and pacify divided societies, it marginalises those actors who were not directly involved in the conflict. By making inclusion of the dominant groups in society central to democratic governance, power-sharing risks excluding other groups who align with alternative identities".
The project team includes Dr Timofey Agarin (Lead), Dr Allison McCulloch (Co-Investigator), Dr Drew Mikhael and Dr Aleksandra Zdeb (Research Fellows).
You can follow the team on Twitter: @eaidilemma and find out more at the website.