Sinn Féin Vice-President gives Policy Engagement Leader's Lecture at Queen's
Michelle O'Neill, Sinn Féin Vice-President and Northern leader, addressed the legacy of the Agreement of 1998 and the challenges of Brexit in the latest in the Policy Engagement Lecture series on Wednesday 17 October 2018.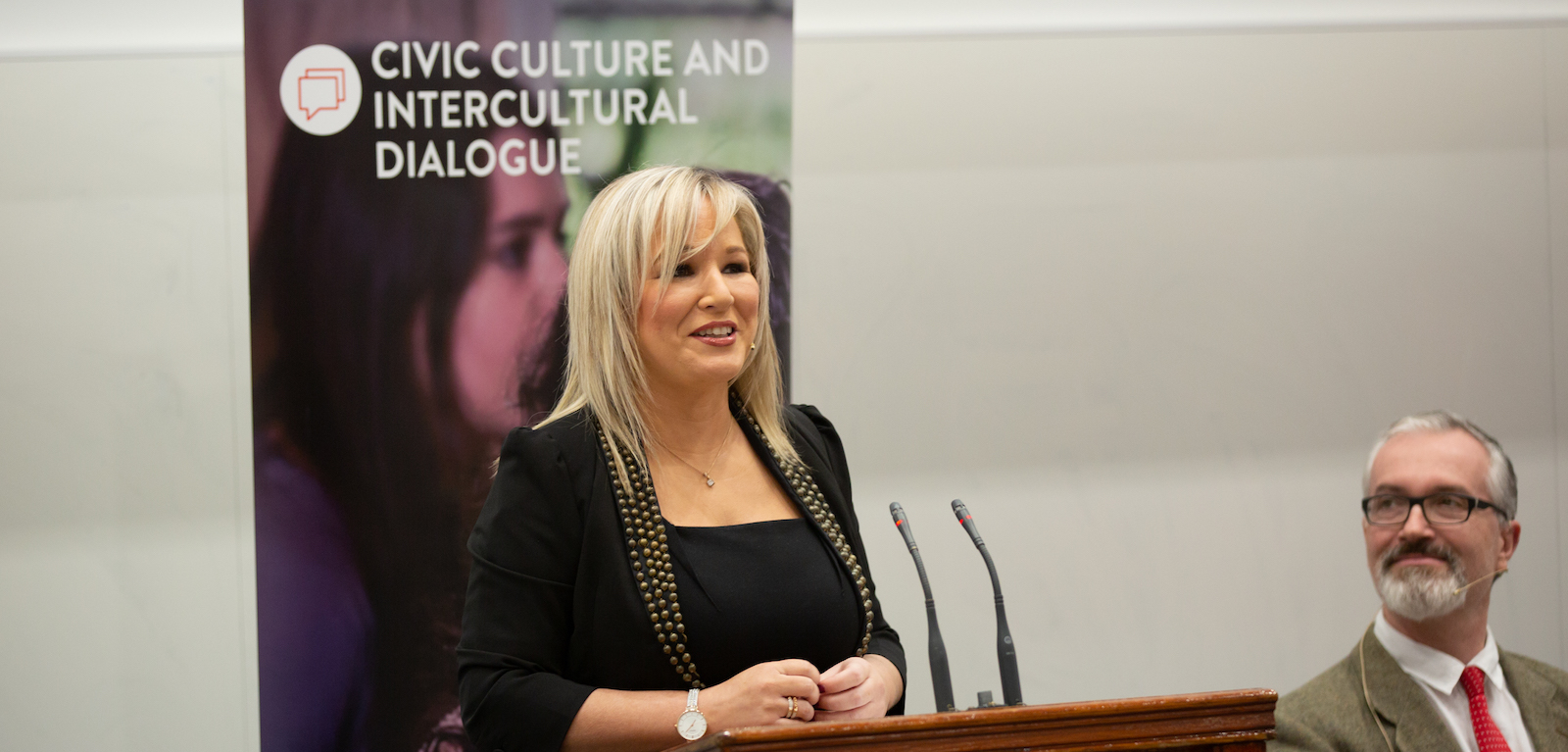 Ms O'Neill opened by noting the vital role the University plays in society, and added that the skills and acumen Queen's fosters is crucial to attracting investment inward investment.
The Sinn Féin Vice-President argued that the Good Friday Agreement offered the "huge opportunity" to build peaceful democracy, and a renewed sense of hope. She urged that the values of the Agreement be defended, and said that her Party seeks resolutions not recrimination.
Following the talk Professor Richard English, Pro-Vice-Chancellor for Internationalisation and Engagement, chaired a question-and-answer session, giving the audience an opportunity to press Ms O'Neill on a broad range of issues.
The aim of Queen's University Policy Engagement Lecture Series is to provide a platform for just such meaningful discussion, engaged debate, and open dialogue on a range of today's most pressing issues. It honours the commitments made in the University's Social Charter to engage civic conversations, knowledge exchange and intercultural dialogue.
The full text of the talk can be downloaded here.
Find out more about the Policy Engagement Lecture series and register here.