Simon Harris TD hails Queen's as "World-class University"
The Minister for Further and Higher Education, Research, Innovation and Science from the Republic of Ireland visited the University on Monday, 6 December 2021.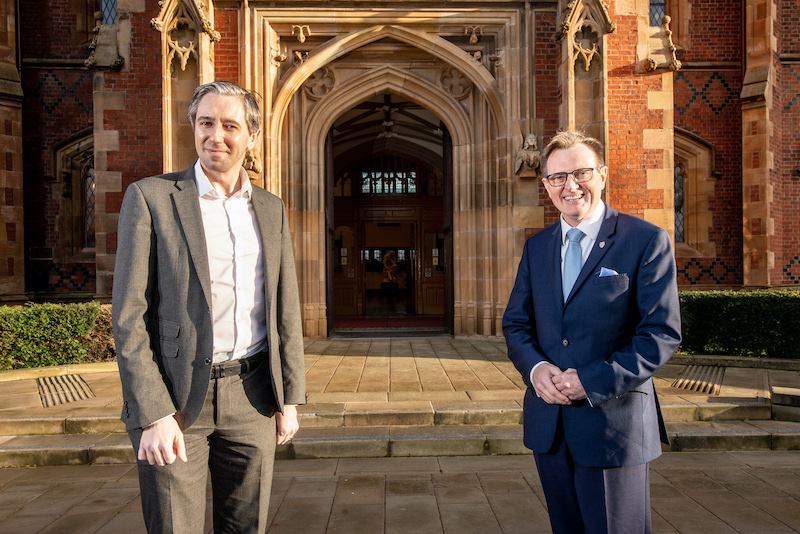 Mr Harris attended a private business lunch with the Vice-Chancellor and other Queen's colleagues, where he had the opportunity to discuss North-South cooperation with a number of business and civic leaders.
He was then given a tour of the new Student Centre, still under construction, meeting the Students' Union President, Katie Ní Chléire and a number of the other officers (pictured below).
Finally, he heard from Professor Robert Bowman about the work of Seagate and the Smart Nano NI Consortium in the area of advanced data storage and nanotechnology.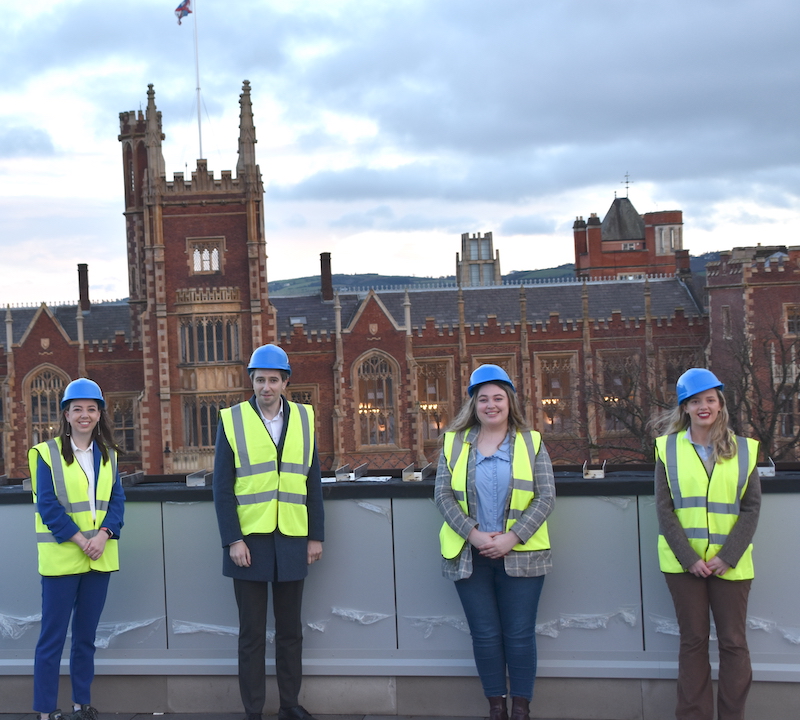 The Minister with Student Leaders. Left to Right:
Katie Ní Chléire, Students' Union President, Simon Harris TD, Chloe Ferguson, Student Officer, Campaigns & Engagement, Emma Murphy, Student Officer, Education.
Minister Harris said, during the visit: "This is a world-class University that we are so proud to have on the island of Ireland".
Watch this short video of the Minister at Queen's: