Sir George Hamilton QPM Gives Inaugural RUC George Cross Foundation Lecture
The former Chief Constable of the Police Service of Northern Ireland gave the Inaugural RUC George Cross Foundation Lecture on 18 November 2021.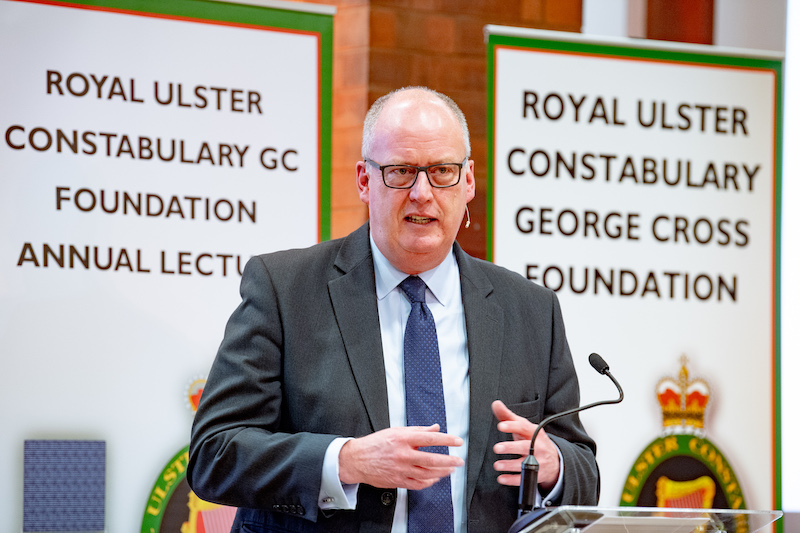 Sir George's lecture, entitled 'Remembering, Respecting, Learning and Progressing', set out his reflections on his wide experience of the changing context of policing in Northern Ireland over the last several decades.
Vice-Chancellor Ian Greer, welcoming Sir George, said: "We look forward to working with the Foundation in supporting their outreach and community engagement efforts".
RUC GC Foundation Chairman Stephen White OBE said: "This lecture demonstrates the Foundation's desire to contribute to our society by enhancing people's understanding of, and promoting learning about, policing and police leadership. In commemorating the RUC GC's record of service and sacrifices, our aim is to be meaningful, outward-looking and fully committed to promoting the rule of law and best practices".
Watch the recording of the event here: