Sammy Wilson, MP, visits ECIT
Mr Sammy Wilson, MP for East Antrim, visited the Institute for Electronics, Communications and Information Technology (ECIT) on Friday 21 September for discussions with Professor Dimitrios Nikolopoulos.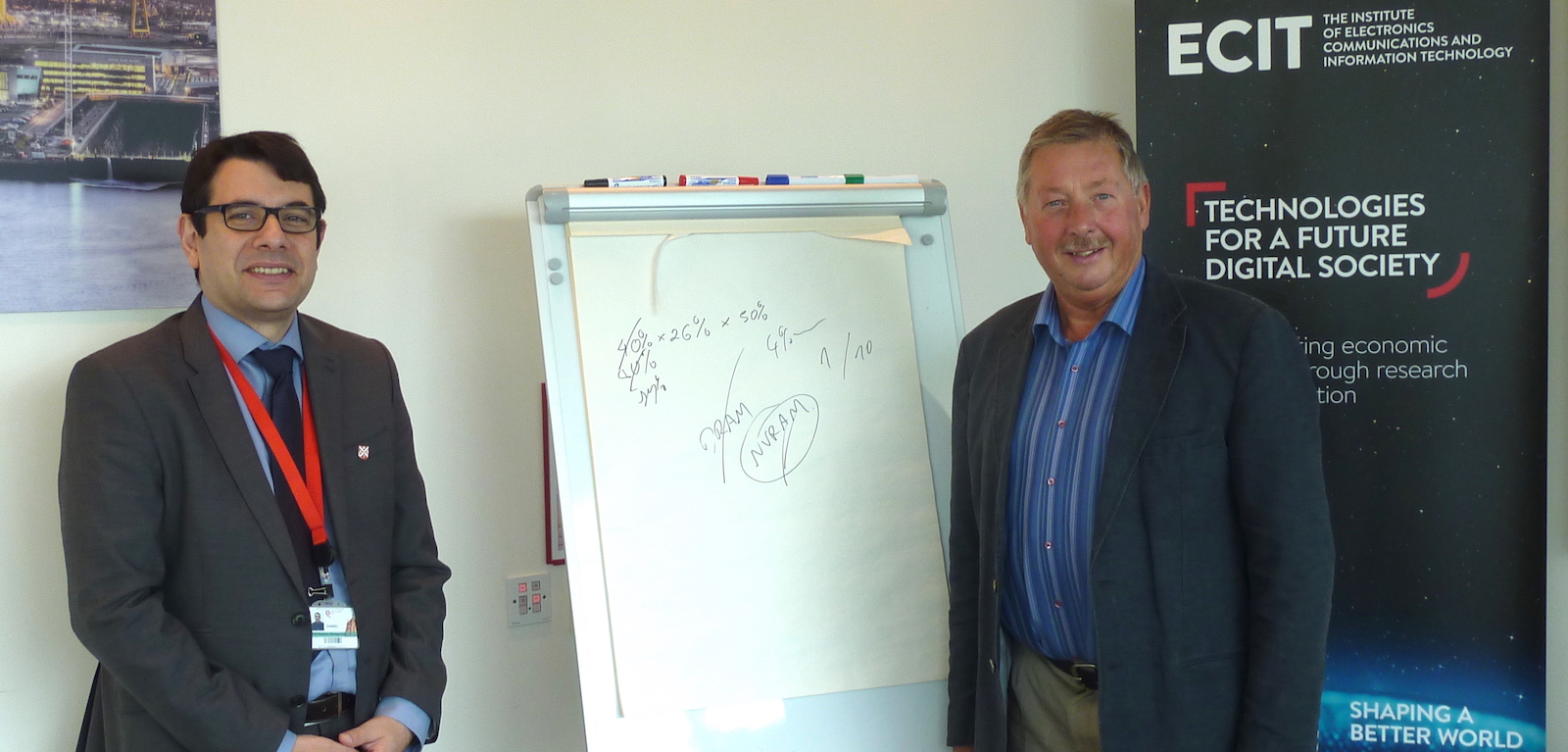 Mr Wilson heard about the cutting edge research being carried out by the team in ECIT, one of the University's Global Research Institutes (GRIs).
ECIT's mission is to create new, faster and saer ways to protect the ever increasing quantities of digital information and communication generated today.
The team works closely with business to tackle cyber crime, to create smarter networks, and to come up with better and more secure methods of saving people's data.
Mr Wilson was able to hear first hand about these and related issues, and the ECIT research team looks forward to updating him on future developments.
Find out more about the work of ECIT here.