Enhancing Democratic Debate in an Era of Fake News
Stephen Nolan, BBC Broadcaster gave a short address on Tuesday 26 February to an audience at Queen's University as part of the Queen's University Policy Engagement Lecture Series, and held an extended Q&A session with the audience.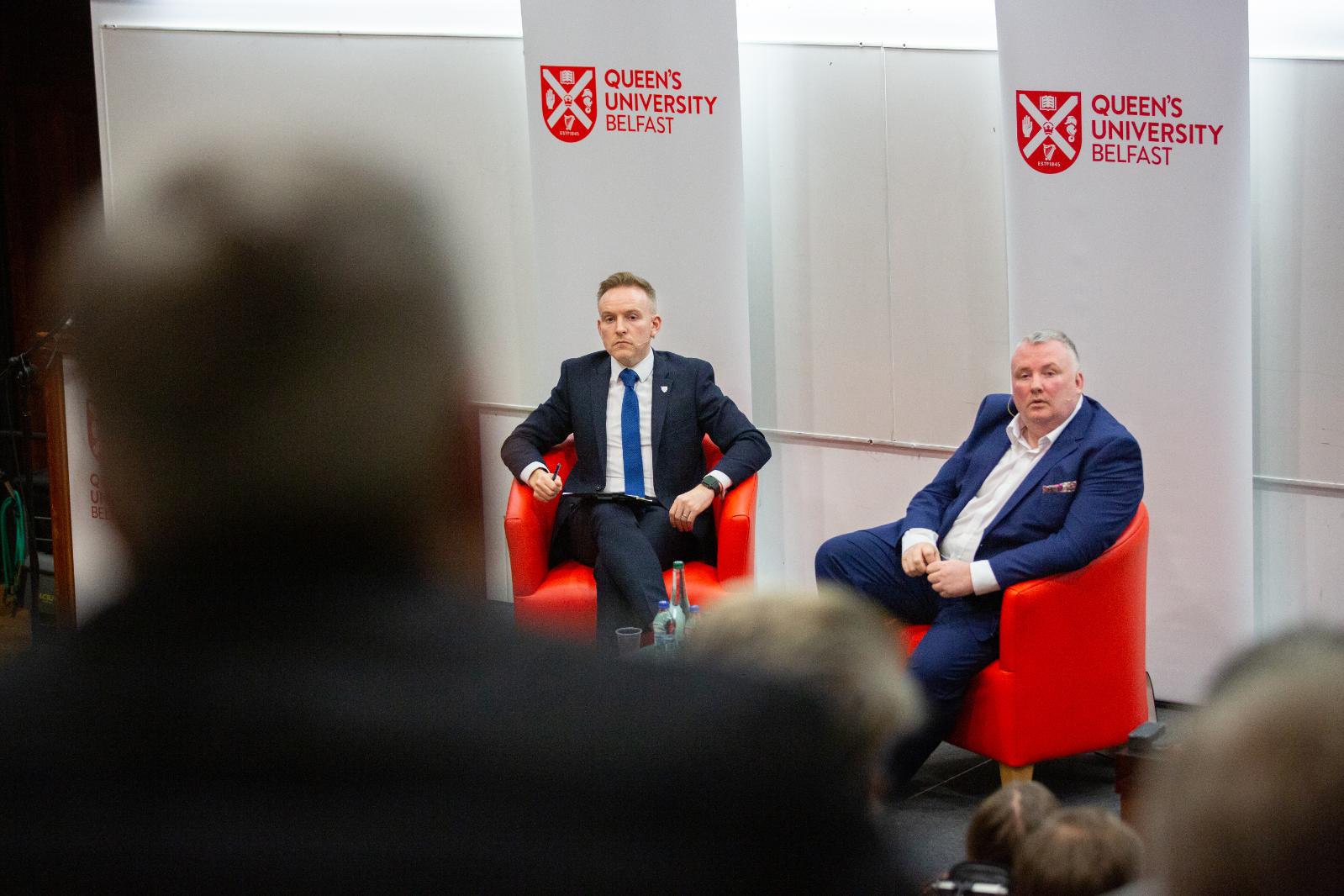 Mr Nolan, best known for his BBC Radio Ulster show and for the Nolan Live television show, addressed the role of media in democracy, arguing that journalists have a responsibility to give a voice to the least powerful members of society.
His talk, entitled "Enhancing the democratic debate in the era of fake news" reflected on his early determination to make the breakthrough into broadcast journalism, and revealed that his roots in a working class community near the Shankill Road informed his drive to create radio programmes with a social impact.
In response to questions from the audience, he explained that though his programmes do not shy away from difficult, and even heated, debate, his team had a rigorous approach to fact-checking.
Asked if he felt too much 'shouting' was detrimental to the democratic debate, Mr Nolan said: "I don't think there is enough shouting", and cited the long waiting lists for hospital appointments and the real difficulties faced by the health service.
Congratulating a group of young people from 'Our Future Our Choice' on their success with securing an interview with EU negotiator Michel Barnier, Mr Nolan said that the energy of young people in Northern Ireland encourages him that a "real and massive change is coming".
For further information about Public Engagement events visit this page.