UKTGA comes to Queen's
The UK Town and Gown Association (UKTGA) held its annual conference at Queen's on Monday and Tuesday 19-20 November 2018.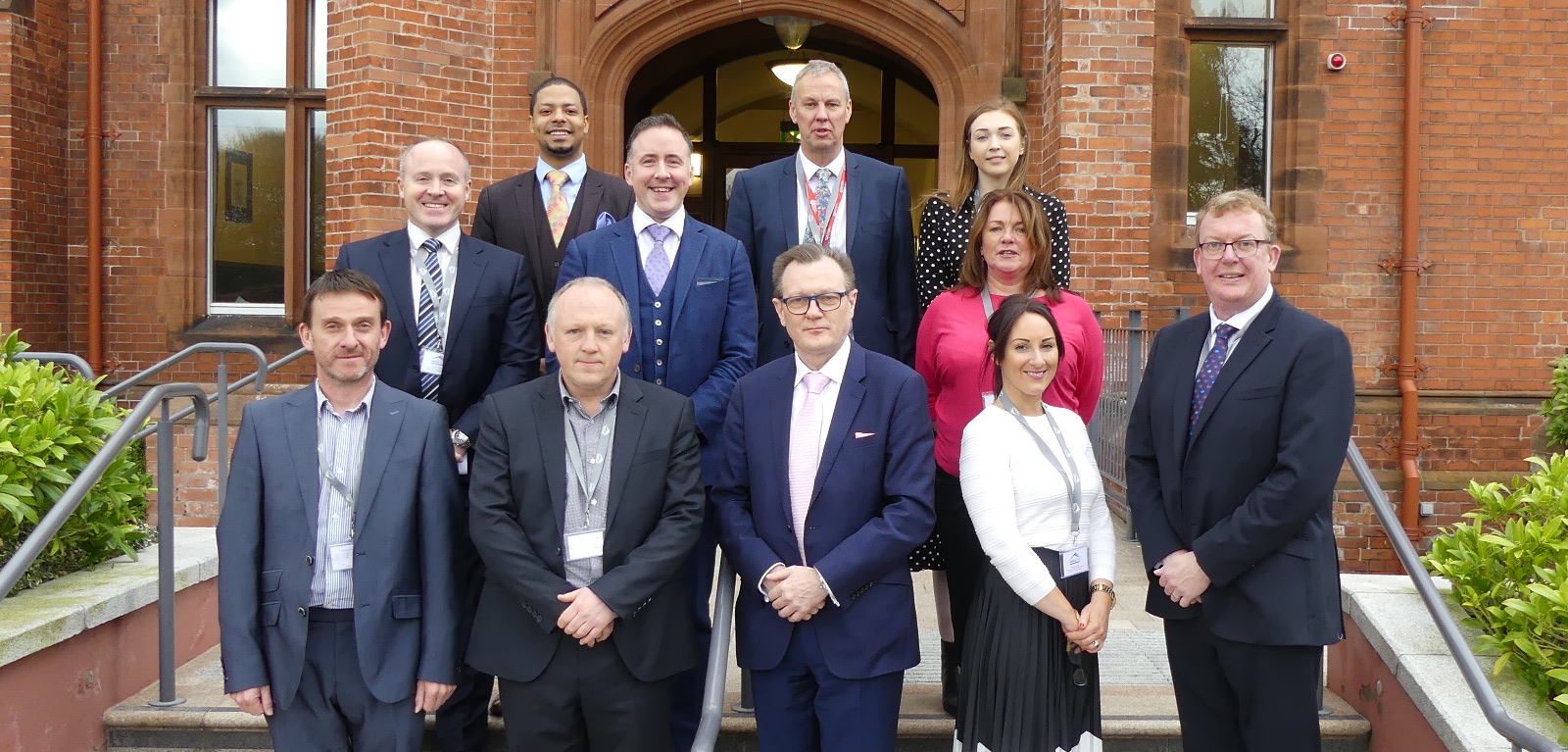 Colleagues from across the UK - and beyond - were able to meet to exchange experience and best practice in engagement between universities and the community. The group were addressed on Monday by the Vice-Chancellor, Professor Ian Greer (pictured, centre) on behalf of Queen's.
Professor Greer expressed his delight at being able to address the conference, hosted by Queen's Public Engagement. "Social Responsibility and partnership with Belfast City Council is key to the Queen's University Social Charter mission", said Professor Greer, adding: "I am very pleased that Queen's Community Engagement was used as a model of best practice at the conference".
Delegates were able to attend a range of plenary talks, as well as taking part in workshops on topics such as the Night Time Economy, turning student waste into charitable donations, mental health issues, dealing with anti-social behaviour, and student citizenship, among other issues.
Presentations included a session on social media and engagement, conducted by Michael Akin and Jevin D Hodge of LINK Strategic Partners from Washington DC, and a talk on the Queen's University Social Charter from Public Affairs Manager Alistair Stewart.
The conference, organised by Community Engagement Manager Dee Corbett, provided a valuable opportunity to discuss how universities, local authorities, residents and other agencies can work together to overcome challenges and ensure that communities benefit from their universities.
For more on the work of the Community Engagement team visit their website here.