US Consul General Elizabeth Kennedy Trudeau 'In Conversation'
The US Consul General, Elizabeth Kennedy Trudeau, took part in a conversational event at Queen's on Tuesday, 12 November 2019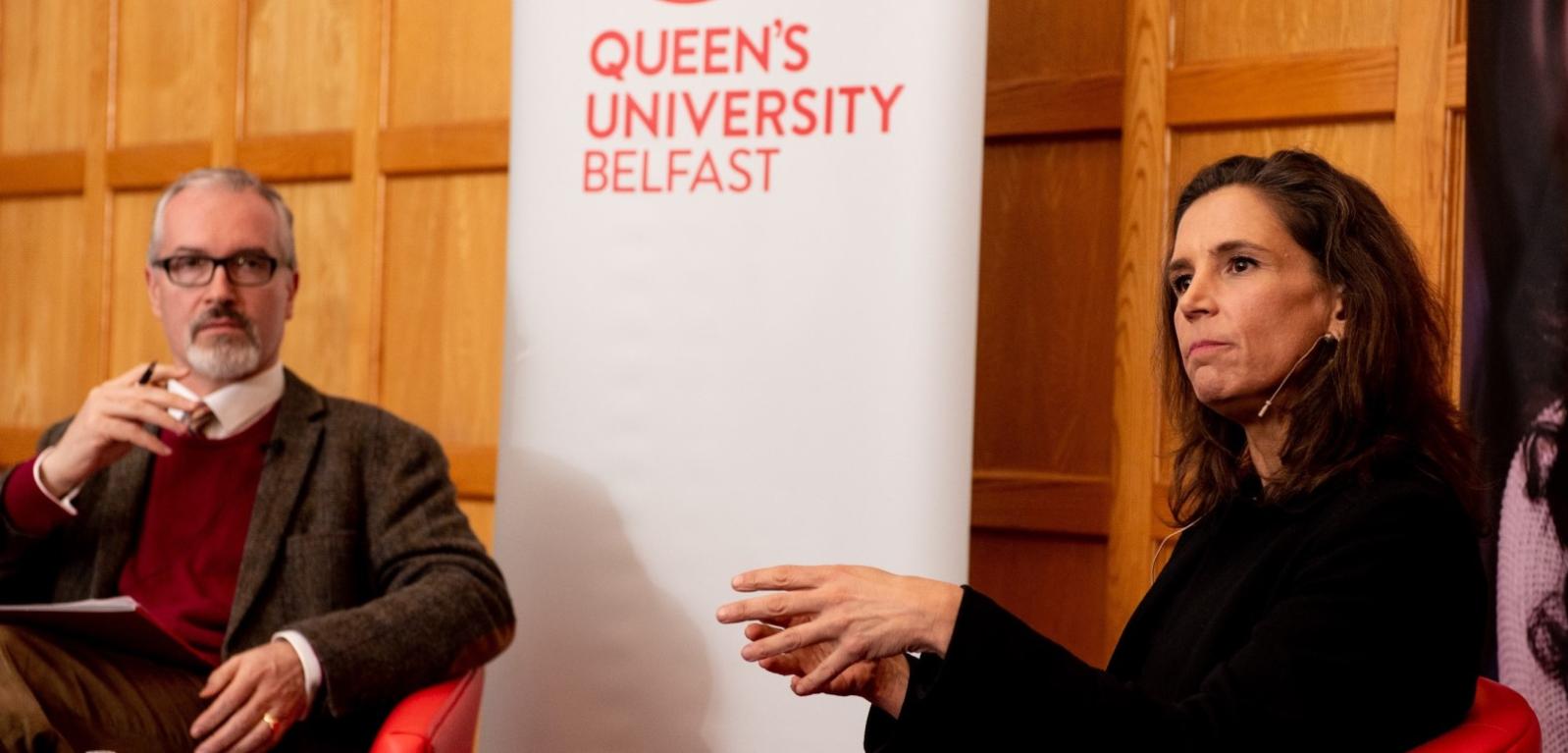 Hosted by Professor Richard English, Ms Trudeau drew on her years of experience in the American diplomatic services to reflect on current relations between the USA and Northern Ireland.
The US Consulate General Belfast was established in 1796 by the first American President George Washington, and is the second oldest continuously operating U.S. Consulate in the world. Ms Trudeau assumed her duties as US Consul General in Belfast in September 2018.
Professor English invited her to reflect on some of her previous experiences in other countries in comparison to Northern Ireland – including her most recent previous appointment as US Consul General in Lahore, Pakistan. Though there are some obvious differences – for example, Pakistan's population of over 190 million – Ms Trudeau noted that there were still many similarities, given that families in both countries share many of the same day-to-day concerns.
Ms Trudeau had also spent time as spokesperson and press attaché at the US Mission to South Africa in Pretoria, South Africa, and again was able to draw parallels between the peace processes of both regions – emphasising that it was a process, rather than an end product, and needed nurturing as such.
Taking questions from an appreciative audience, Ms Trudeau revealed that virtually all the American visitors she has shown around Northern Ireland have expressed delight and surprise at the 'discovery'. The people of Northern Ireland have much to be proud of, and should not be shy of promoting the place.
For more on the work of the US Consulate in Northern Ireland visit their website.