Unions and Unionisms Symposium
Leading political researchers and academics from across the UK and Ireland took part in a symposium on 'Unions and Unionisms' in Queen's, from Thursday, 24 October to Friday, 25 October 2019.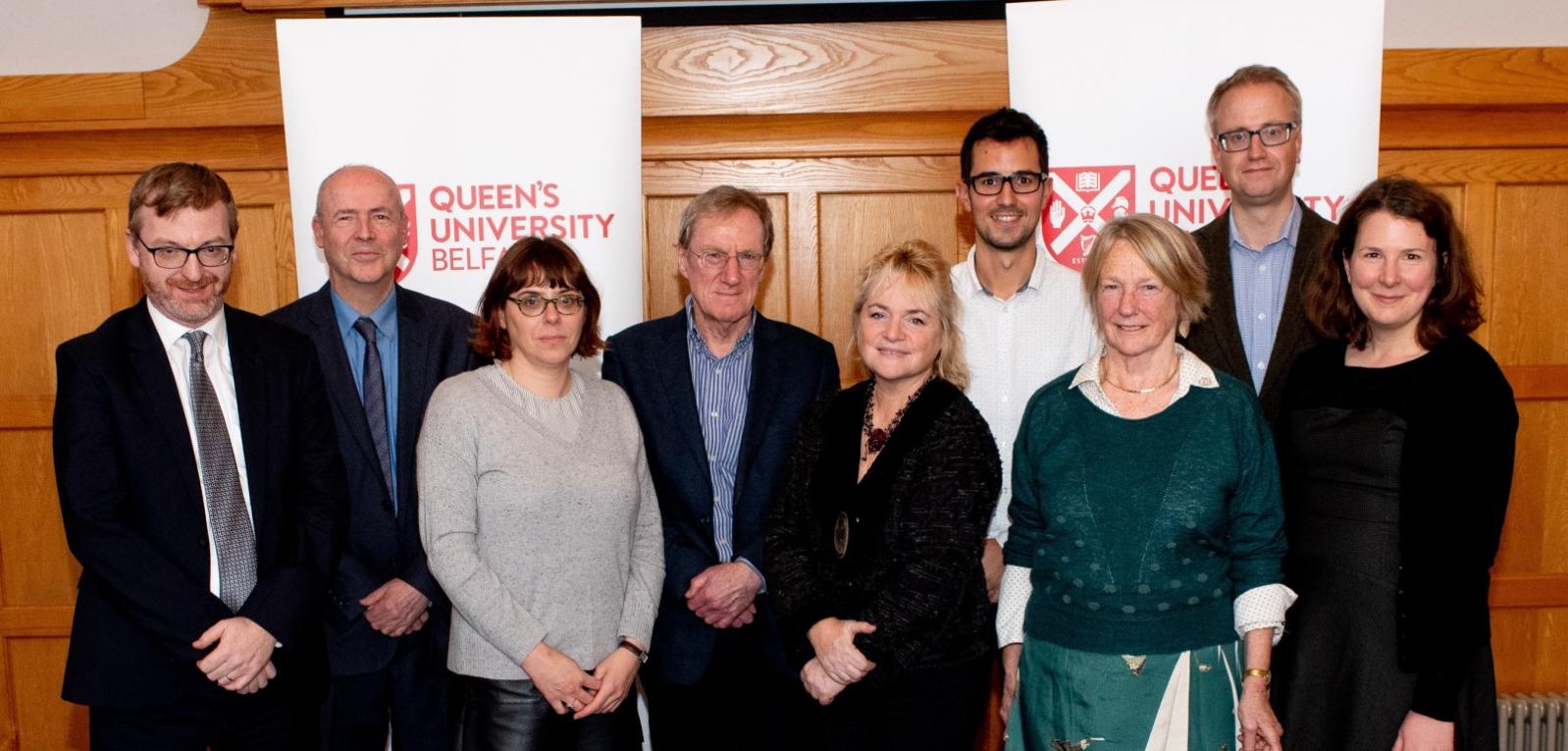 Hosted by Queen's University Belfast in partnership with the Centre on Constitutional Change, University of Edinburgh and The Research Institute of Irish and Scottish Studies, University of Aberdeen, delegates heard from experts on a unionism in Ireland, England and Wales, and on the contest between advocates of Catalan independence and Spanish unity.
Professor Kalypso Nikolaidis, Professor of International Relations and director of the Centre for International Studies at the University of Oxford, gave the Keynote Address on Thursday, 24 October. In her talk, entitled 'Exodus, Reckoning, Sacrifice: Three Meanings of Brexit', Professor Nikolaidis took a fresh look at Brexit through the lens of some of the key myths that underpin European culture, including the Biblical story of Moses leading his people out of bondage in Egypt (Exodus), the idea of Brexit as a moment of 'reckoning' not just for Britain but for the whole idea of Europe; and the interpretation of Brexit as a necessary 'sacrifice', with Britain's exit from the EU allowing the whole project to be re-set.
A range of unions and unionisms in Ireland, the UK and beyond were explored in panel sessions on Friday, 25 October. Professor Jennifer Todd opened with a reflection on the complex interplay of ideas of identity, self-determination, statehood in the post Good Friday, or Belfast Agreement period. Professor Henry Patterson then drew on his own family history to draw out the way in which issues of class affect the politics of Unionism in Northern Ireland.
Professor Mike Kenny of Cambridge University examined the variety of unionisms in England, and the impact they might have on the debate around the Withdrawal Agreement – not least in relation to potential divergence between Northern Ireland and Great Britain post-Brexit.
Professor Rick Rawlings then raised similar issues in the case of Wales, before Dr Coree Brown Swan and Dr Daniel Cetrá of the University of Edinburgh widened the scope, looking at the tension between independence movements in the Catalan region and Spanish unionism.
Finally, Professor Graham Walker of the School of History, Anthropology, Philosophy and Politics thanked participants for a stimulating discussion, and drew the symposium to a close.
For more details visit the Symposium webpage here.