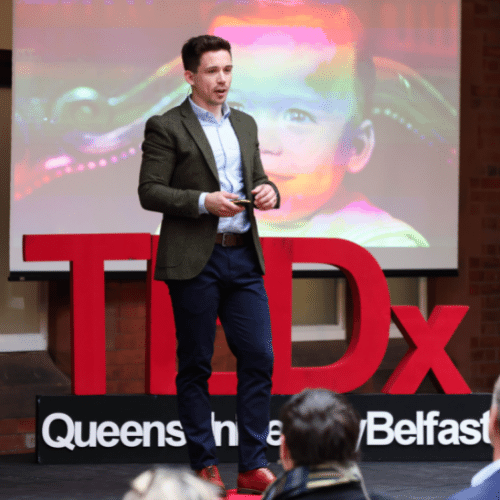 Chris McFall
Alumni and Chief of Staff to PwC Operate People & Operations Director
Official TEDx Talk - 'Human Behaviours in a Digital World'
Talk Overview
We currently live in a digital age where everything we do is influenced by the power of technology. Whether it be the various social media platforms which we interact with daily, the way in which we now work and communicate, heavily influenced by the global pandemic, or simply how we stay connected, digital is our life. In my talk I want to explore the power of human behaviour and connection.
When discussing human behavior I wanted to emphasise how your external environment and what you have grown up in, can heavily influence the person you become. You have the ability to "ctrl" your present, "alt" your future and "delete" the things that don't serve you. In discussing human behavior, I want to additionally highlight the importance of staying connected in a digital world, and the ways in which we can do that, whilst still reaping the many benefits of the power of technology.
About the Speaker
I am a Senior Manager at PwC working in our Operate business. I have worked in PwC for 7 years now across a variety of different roles, having worked previously at Citibank for just under 3 years. I would describe myself as being innovative, versatile and hard-working with a real passion for helping people. I am hugely people focused and across the last 4 years I have found myself moving into roles which allowed me to coach, mentor, support and positively influence individuals and teams around me.
I am extremely interested in understanding human behaviour and how it can be used positively to allow individuals to be self aware of their emotions to use them to influence and impact. I currently work as a Chief of Staff to the People & Operations director in Operate which I find a challenging and diverse role which allows me to contribute and support the overall People strategy.
Outside work, I am a husband and father. I am married to my beautiful wife Lucy who I have been with for 10 years, married for 4. My daughter is called Emilia, aged 1 ½ and I love nothing more than spending time with my family.
Read more
Read less
---