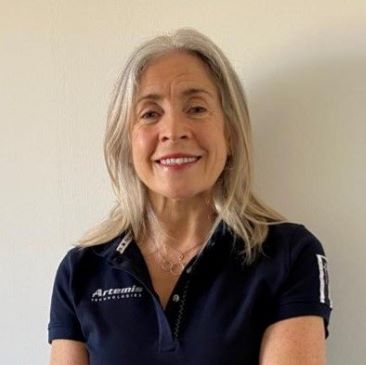 Katrina Thompson
Head of Research, Artemis Technologies
TEDx Talk - 'Flying boats. The race to decarbonise maritime transportation'
Talk Overview
Maritime transportation emits approximately a billion tonnes of CO2 annually.

Under new regulations issued by the International Maritime Organisation (IMO) the maritime industry has to cut emissions by 50% by 2050.

The maritime industry is slow to innovate.

What makes the problem difficult is that water is a dense fluid, so new electric boats have very limited range and commercial adoption is slow.

This talk presents an exciting new class of boat that combines transformative America's Cup hydrofoiling technology, with an optimised Formula One electric drivetrain, coupled with aerospace autonomous flight control systems.

A hydrofoil is simply an underwater wing that allows us to fly the boat on the foils and lift the boat's hull out of the water, thereby dramatically reducing drag by over 90% and therefore extending the range by over an order of magnitude.

This new class of exciting fast foiling boat will revolutionise the maritime industry and bring with it additional benefits of improved ride comfort, quiet operation and zero wake (no river bank erosion, or wash).

Please join me to find out how flying boats can help save our planet.
About the Speaker


Katrina is an aeronautical engineer with 30 years of engineering experience in a broad range of sectors. Across offshore, telecommunications, aerospace and marine, the consistent theme is a passion for numerical methods and analysis.
Her PhD research was in Computational Fluid Dynamics and she has an MSc in Finite Element Analysis.
Katrina is a Chartered Engineer, and a two-time winner of the Amelia Earhart Fellowship from Zonta International.
Katrina works for Artemis Technologies whose mission is to lead the decarbonisation of the maritime sector, primarily utilising their transformative Artemis eFoilerTM system.
She is the Technical Coordinator for the 13-strong Belfast Maritime Consortium's UKRI funded Strength in Places Programme, led by Artemis Technologies, that is focused on developing zero emissions passenger ferries.
Read more
Read less
---