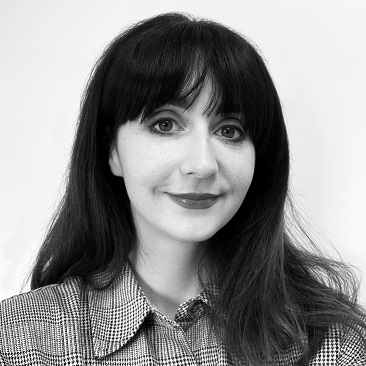 Emma Campbell
Research Fellow in Architecture, School of Natural and Built Environment
TEDx Talk - 'Can bees help us to design sustainable supermarkets?'
Talk Overview
Today, supermarkets are a key interface between shoppers and the food they eat. In fact, just nine retailers' control over 95% of the UK's grocery market. Supermarkets provide consumers with a cornucopia of choice, where foods sourced from all around the world are available every day for low prices. Unfortunately, sourcing from a global hinterland has resulted in chronic consumer disconnection, mass overconsumption as well as waste of our precious planetary resources.

Long, linear supply chains mean that food and packaging waste are inherent within contemporary food systems. This TEDx talk considers how the principles of circularity might inform the design of a completely new type of sustainable supermarket. Described through the analogy of a beehive, this supermarket would close local waste streams, enable the sharing of resources and help consumers to reconnect with food again. This thought-experiment seeks to highlight the value of big-picture thinking in the face of a climate emergency. How we grow, supply and buy food today is unsustainable. Rather than continue to patch-up broken systems, design offers us a way to imagine better ones.
About the Speaker
Dr Emma Campbell is a Research Fellow and Design Tutor in Architecture, based within the School of Natural and Built Environment at Queen's University, Belfast. Her research focuses on future relationships between people, food, and place through the lens of sustainability. As a design-researcher, she is really interested in how design and systems-thinking might help to solve some of the wicked problems inherent in food systems today.

Currently, Emma works within the Innovate UK funded Ideal Home project in partnership with Moy Park, the UK's largest poultry integrator. The project applies a research-by-design methodology to evaluate, model and redesign poultry house infrastructures with an aim to increase productivity, improve animal welfare and help the poultry sector meet net zero emissions by 2040. Emma's recently completed Ph.D. research applies a similar methodology to consider the emergence, development, and future of supermarket shopping. Her final thesis brings together thematic insights to reimagine a range of different food-retail futures. During her Ph.D., Emma presented her work at conferences and workshops locally and internationally, in places such as Doha, Vancouver, Nottingham, Nicosia and Belfast. Previously, she worked as an Architectural Assistant within several multidisciplinary architecture practices in both Belfast and Luxembourg.
Read more
Read less
---