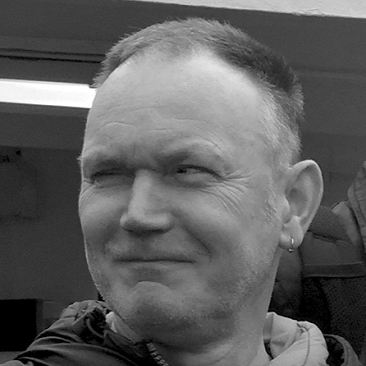 Greg Keeffe
Professor of Architecture and Head of the School of Natural and Built Environment
TEDx Talk - 'Accelerating the decarbonisation of neighbourhoods'
Talk Overview
Rapid decarbonisation of western lifestyles is essential if we are to avoid catastrophic climate change. In order to achieve this we need to mobilise communities around the issue and create compelling future visions for new lifestyles that enhance planetary health.

The talk uses ideas developed from the EU funded project CityZEN to develop a methodology to engage citizens in envisioning a shared view of carbon-free future. From this future vision, through a visualisation of the carbon produced by each person, a series of design moves can be developed that create a dramatic change in consumption, through changes in urban space, mobility and energy use. The new neighbourhood future is bio-diverse, carbon friendly, economically prosperous and socially connected.
About the Speaker
Greg Keeffe is an academic and urban designer with over 30 years experience in sustainability, energy use and its impact on the design of built form and urban space. He is Professor of Sustainable Architecture and Head of the School of Natural and Built Environment at Queens University School of Architecture, Belfast, UK.
Greg has extensive experience of working closely with architects and planners to develop exciting ways of re-invigorating the city through the application of innovative sustainable technologies, informing his work on the sustainable city as synergistic super-organism. In this way, he has sought to develop a series of theoretical hypotheses about our future existence on the planet, through a series of technological and spatial interventions. Most of his work comes out of a free-thinking open-ended discussion about how things should be.
Read more
Read less
---