QUEEN'S UNIVERSITY AWARDED GOVERNMENT FUNDING TO ADVANCE EXCELLENCE IN PRECISION MEDICINE
Queen's has announced they are part of a consortium that will receive a multi-million-pound investment of government/industry funding to advance the use of artificial intelligence (AI) in cancer diagnosis and precision medicine.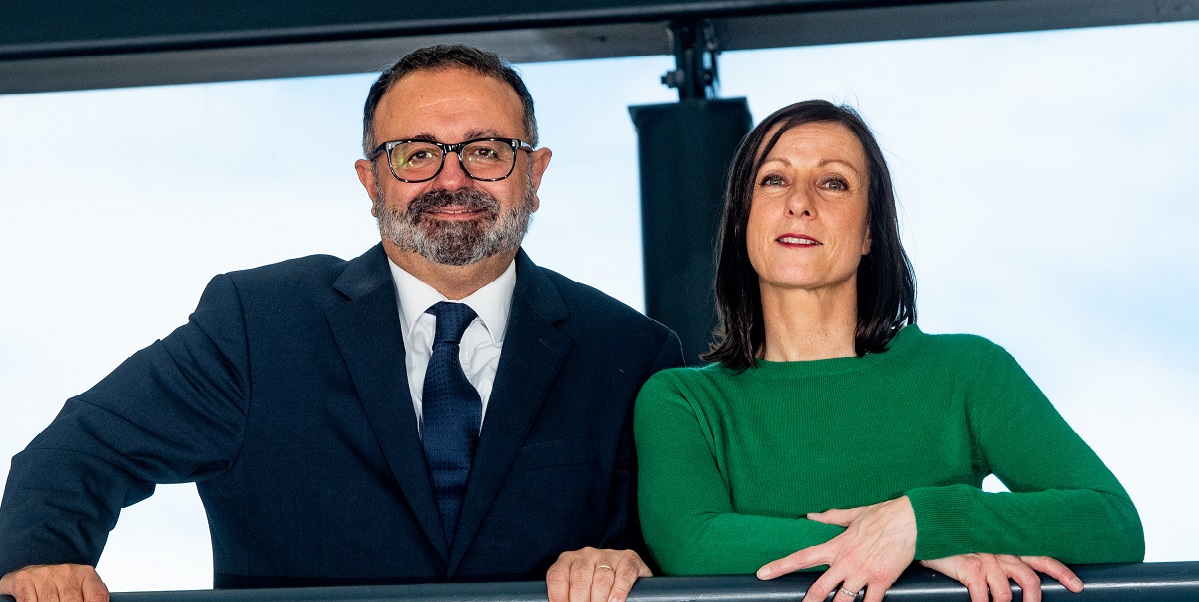 The announcement was made by Greg Clark, UK Secretary of State for Business, Energy and Industrial Strategy (BEIS) who confirmed UK Research and Innovation will invest £14 million in PathLAKE (Pathology image data Lake for Analytics, Knowledge and Education) as part of the Industrial Strategy Challenge Fund.
Queen's University's Precision Medicine Centre of Excellence (PMC) will join the PathLAKE consortium, which includes University Hospitals Coventry and Warwickshire NHS Trust; University of Warwick; Universities and University Hospitals in Oxford and Nottingham; and Philips Digital and Computational Pathology.
The project could make the diagnosis of cancer timelier and more accurate, hence positively affecting many thousands of patients suffering the disease in the UK every year.
Queen's University's PMC is an internationally recognised laboratory, focusing on diagnostics which can predict a cancer patients' response to treatment. This will allow potentially costly drugs to be used more effectively by being prescribed only to those that can benefit from them.
Commenting on the announcement, Professor Manuel Salto-Tellez, Chair of Molecular Pathology at Queen's University and Lead of the PMC said:
"Digital Pathology and AI has the potential to drive huge improvements in cancer precision diagnostics and therapeutics. I am very proud that Belfast is the recipient of the largest budget in the consortium to develop new tools to help cancer patients in the future. This is a true recognition of the global leadership from Belfast in Digital Pathology, and a great achievement for the newly created PMC.
"I look forward to working closely with Philips to develop novel algorithms that are easy for pathologists to access and which we believe will improve targeted therapy and immunotherapy, and allow cancer patients live longer and better lives."
Dr Jacqueline James, University Clinical Reader in Pathology and Lead Researcher at Queen's University's PMC said:
"A new challenge in personalising clinical medicine is before us. As a result, it is critical that we deliver research and education programmes with relevance, not only in the clinical practice of genomic medicine, but also in the application of novel technologies and artificial intelligence."
Peter Hamilton, Head of Research at Philips Digital and Computational Pathology commented: "Pathology is central to ensuring accurate diagnosis for patients with diseases such as cancer, and in determining the precise course of action. However, our ageing population, with rapidly rising sample requirements and increasing case complexity, are placing ongoing pressures on a workforce, which is itself ageing. This creates challenges to ensuring early diagnosis and precision therapies and requires urgent attention, so we are delighted the UK government recognises the potential that digitisation and AI could bring to pathology.
"We are excited to play a part in helping the UK to take a leading role in the development and delivery of these new technologies that can improve patient outcomes and re-invigorate the workforce. With PathLAKE, our aim is to realise large-scale, AI-driven cancer analysis; we see this as a significant step toward realising the true potential of personalised medicine and supporting the NHS."
Queen's University's Precision Medicine Centre of Excellence (PMC) is a co-investment from Invest Northern Ireland, Queen's University Belfast and the Northern Ireland Department of Health and the Molecular Pathology Programme receives significant competitive funding from Cancer Research UK.
Media
Media inquiries to Sian Devlin at Queen's Communications Office at s.devlin@qub.ac.uk or 028 9097 5292.