Lab Tours in HSB (TACT Group) - 21 March 2023
The PMC was delighted to welcome 11 PhD students enrolled on the TACT (Targeted Anti-Cancer Therapies) programme and their supervisors for a tour of the PMC laboratory on Tuesday 21 March 2023.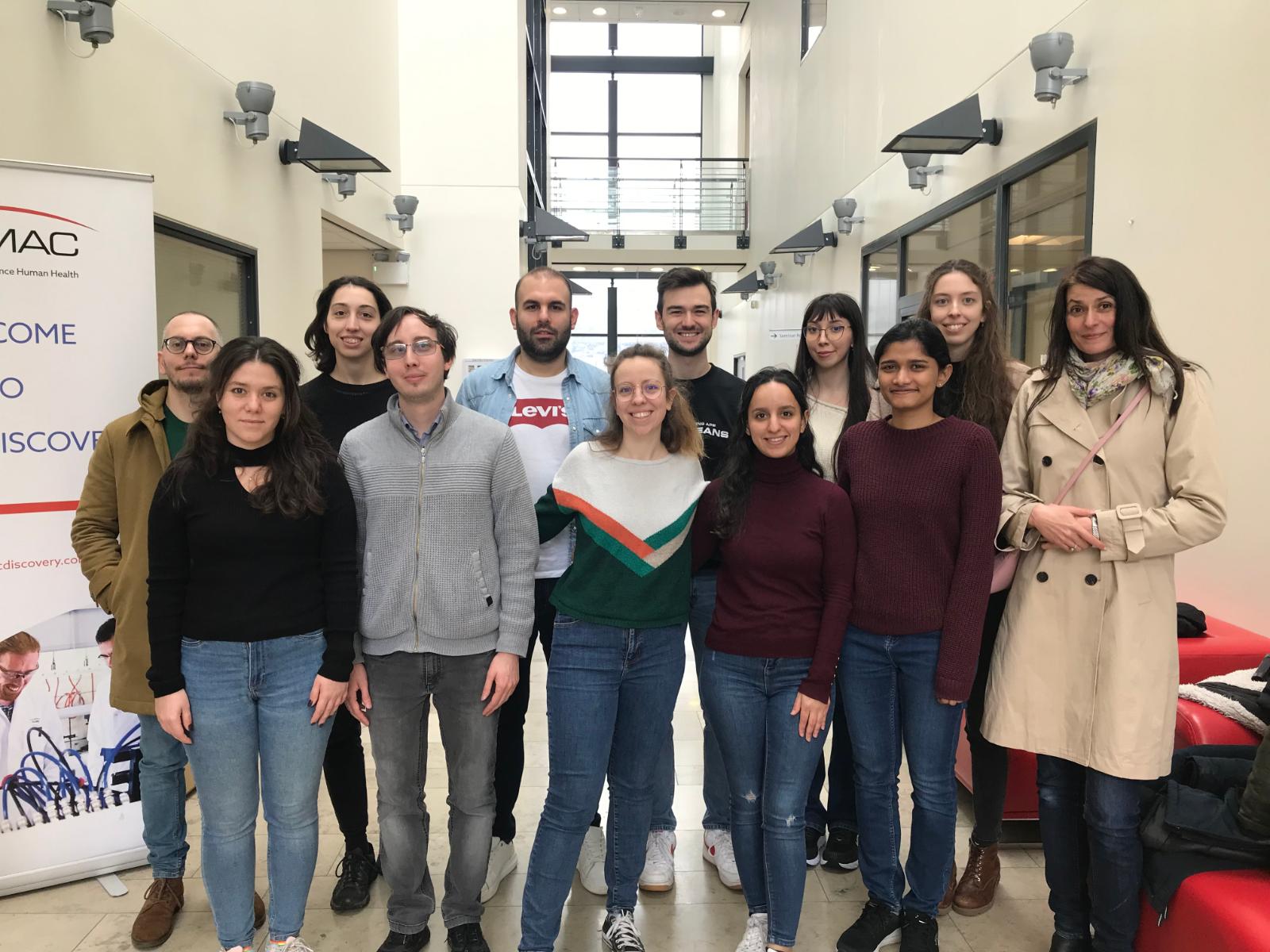 The fifth training seminar of the TACT Consortium (Targeted Anticancer Therapies) took place in Belfast between the 20 and the 24th of March. TACT is a four-year project founded by the European Union, which aims at developing new treatments against cancer, bringing together academic and industrial institutions in order to create new European experts in the fight against cancer.
The 11 ESR, spread throughout Europe during the university year, met for the fifth time, exchanged about their research projects, and enjoyed the northern Irish hospitality.
But not only: the TACT students had an exhaustive programme, which included a series of Mock Interviews to get ready for the job market, state of the art Workshops about "Sustainability in the Laboratory Research", and "Equality, Diversity and Inclusion, essential for Team Science".
They also had the occasion to meet with some patients and members of the NI Cancer Research Consumer Forum: All that is needed to make Lab work meaningful again!