21 May 2018 NICRF Green Team wins NUS Green Impact Silver Award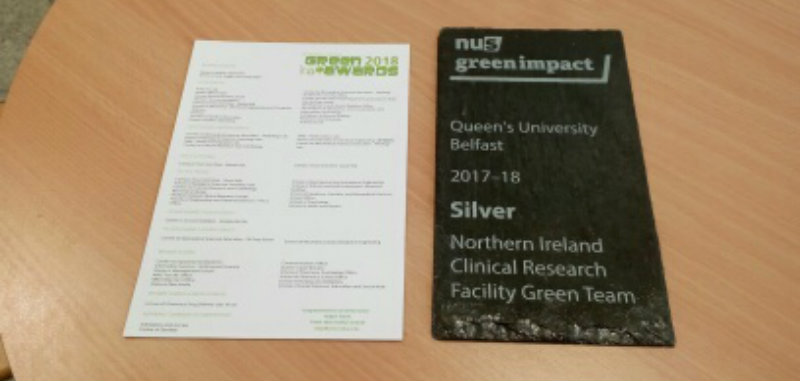 The NICRF Green Team was delighted to take home a Silver Award for the Clinical Research Facility's participation in the Green Impact Scheme 2018.
The Award Ceremony, which took place in Riddel Hall on Monday 21 May, was attended by all QUB Schools, Directorates and Research Centres who signed up to the initiative.
Congratulations also to our colleagues within the Medicine, Health and Life Sciences Faculty for their well-deserved achievements.
For more information about what we do to reduce our environmental impact, please visit our dedicated webpage here.