Job Opportunity, NICRF: Band 6, BHSCT post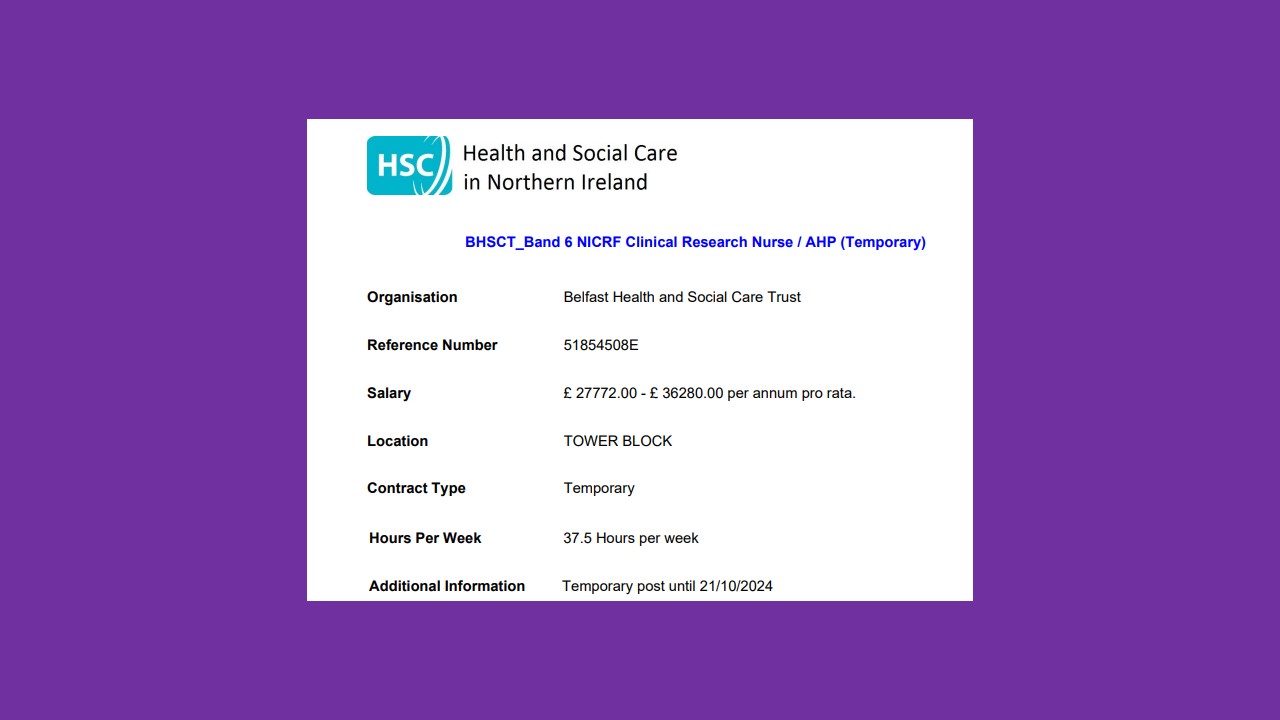 The Northern Ireland Clinical Research Facility is recruiting to a Band 6 Clinical Respiratory Research Nurse - Physiotherapist / Clinical Physiologist / any other relevant Allied Health Professional.
Please refer to the HSCRecruit.com website for the job description and to apply online.
Narrow your Search criteria for "Belfast HSC Trust" and "Nursing and Midwifery". The closing date is Thursday 16 January 2020 at 16:30. We look forward to receiving your applications.