Job Opportunity at the NICRF: Research Assistant Clinical Coordinator, Part-time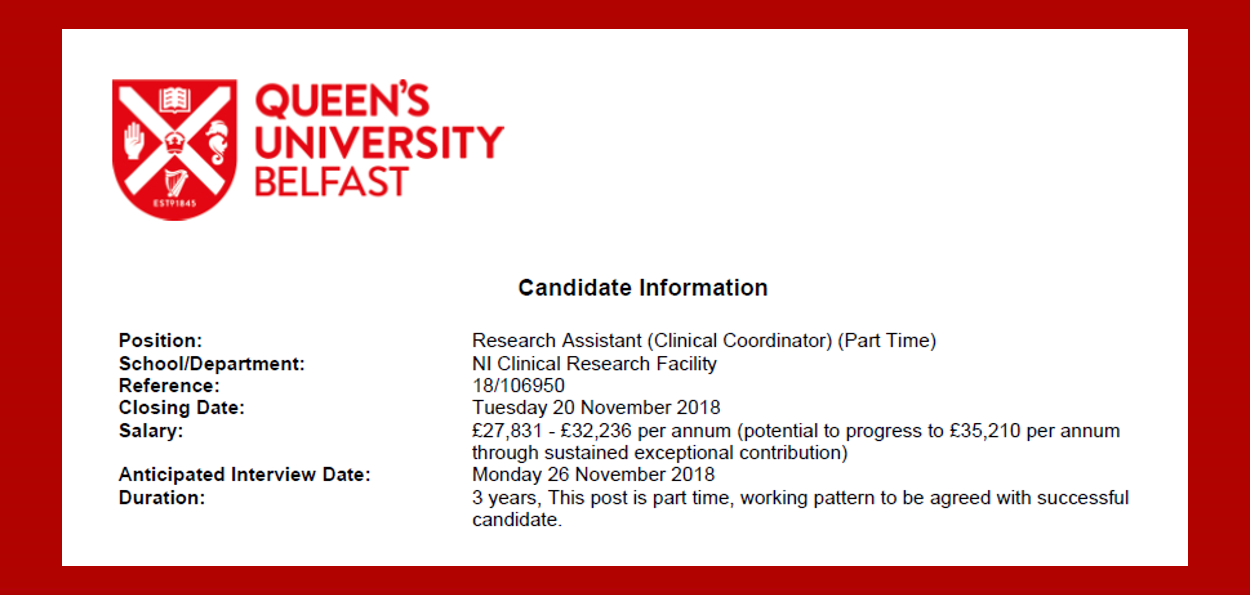 The NICRF is delighted to advertise the post of Research Assistant, (Clinical Coordinator), Part-time.
To apply online, please visit the Queen's University Belfast, Human Resources, Job Opportunities' web-page here
Should you have any queries regarding the post, please contact Roisin Martin, NICRF Operational Finance Manager, at r.martin@qub.ac.uk or by phoning 028 950 49363.
The application closing date is Tuesday 20 November 2018.