NICRF Clinical Trials Practitioner / Band 7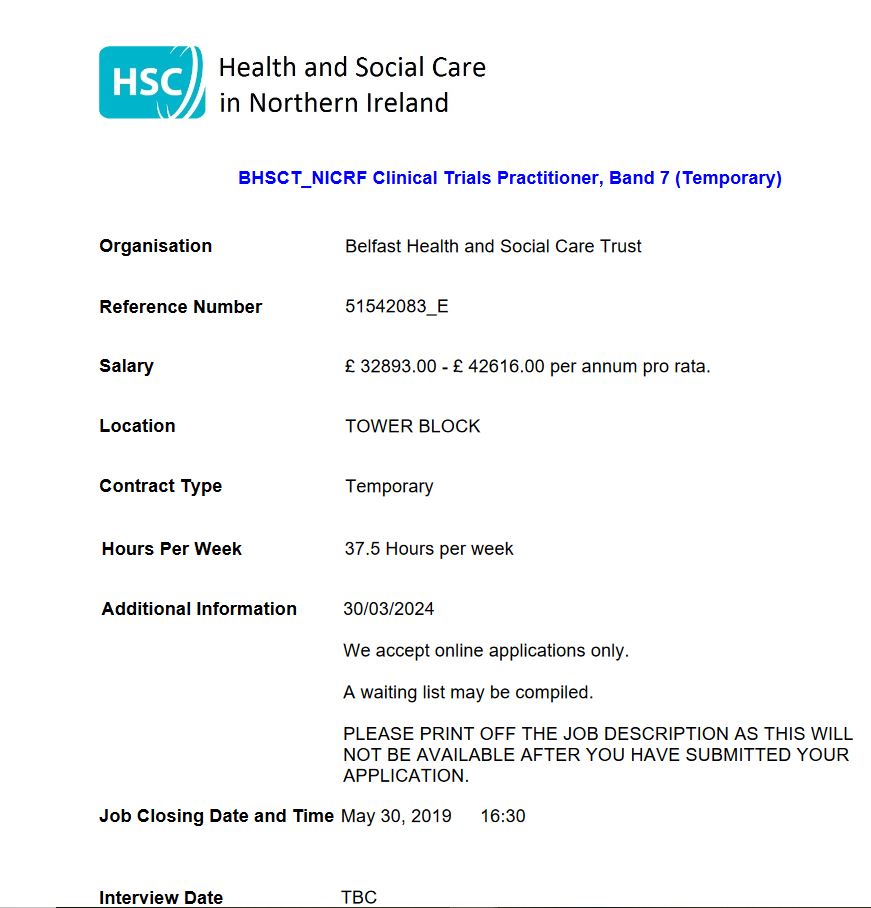 The Northern Ireland Clinical Research Facility is recruiting to a Band 7 Clinical Trials Practitioner.
The application can be found here.
Please refer to the HSCRecruit.com website for the job description and to apply online. The post is initially for 5 years.
Narrow your Search criteria for "NICRF". The closing date is Thursday May 30th at 16.30. We look forward to receiving your applications.