NICRF Deputy Director, Inaugural Lecture, 23 February 2017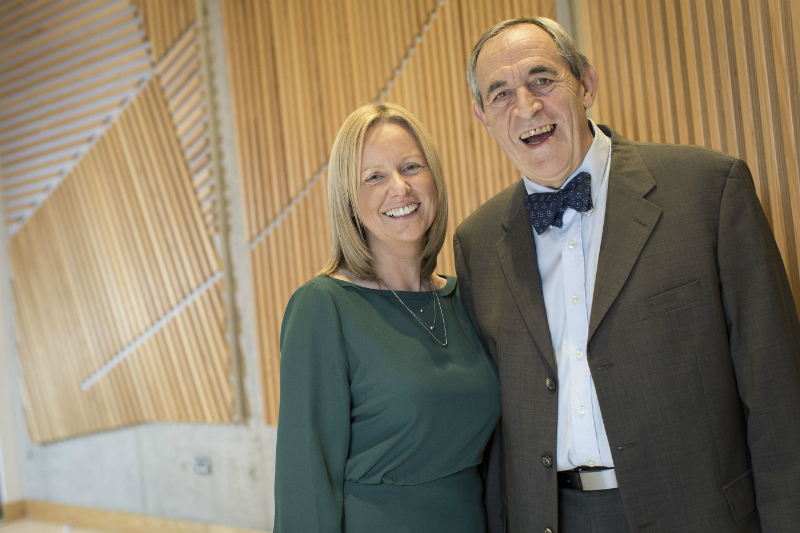 Professor Mary Ward, Deputy Director of the Northern Ireland Clinical Research Facility, and Professor of Nutrition and Dietetics at Ulster University, delivered her Inaugural Lecture, at Ulster University Coleraine campus on Thursday 23 February 2017.
Her talk, entitled "B-Vitamins and Blood Pressure; it's a personal matter" examined the association between hypertension and a genetic factor, the MTHFR TT genotype, which is involved in the body's handling of the B-vitamin folate.
The response was delivered by Professor Mike Gibney, University College Dublin (see photo above).
Read more about the talk online