NIHR NHS Engagement Toolkit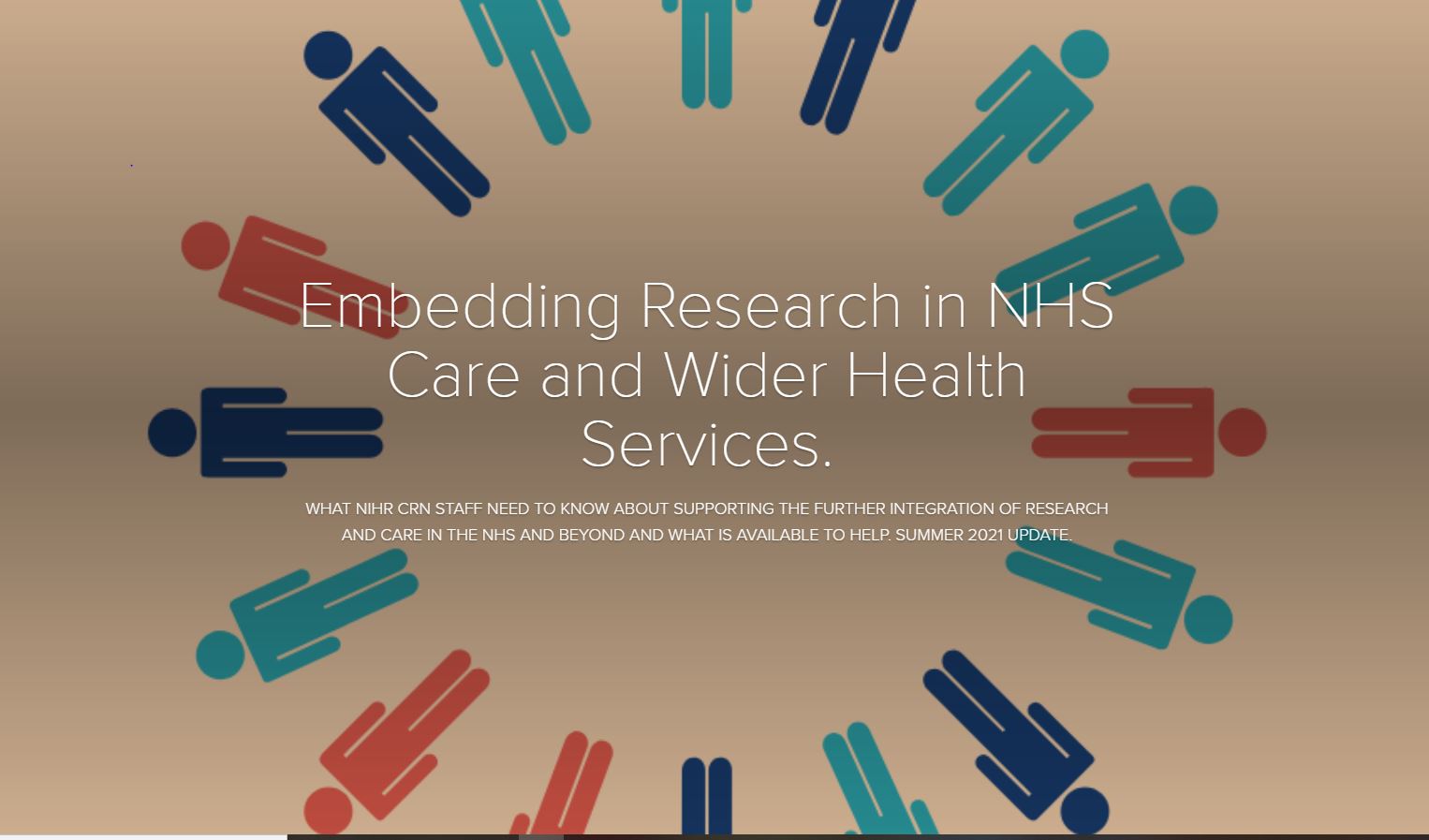 NICRF is excited to be able to implement the research techniques that NIHR have been developing.
Embedding Research in NHS Care and Wider Health Services.
What NIHR CRN staff need to know about supporting the further integration of research and care in the NHS and beyond and what is available to help.
Summer 2021 update.
Please see the link to NHS Engagement Toolkit