QUB Seed Funding Opportunities, open until Friday 28 April 2017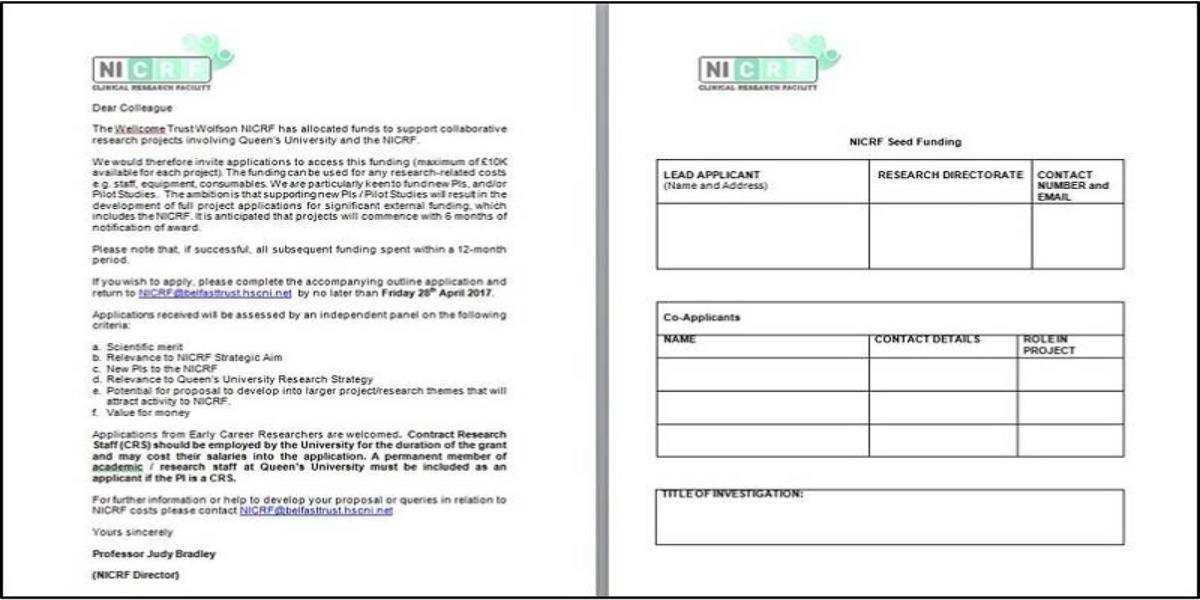 Applying to QUB for Seed Funding for your research study?
The Wellcome Trust Wolfson NICRF has allocated funds to support collaborative research projects involving Queen's University and the NICRF.
We would therefore invite applications to access this funding (maximum of £10K available for each project). The funding can be used for any research-related costs e.g. staff, equipment, consumables. We are particularly keen to fund new PIs, and/or Pilot Studies. The ambition is that supporting new PIs / Pilot Studies will result in the development of full project applications for significant external funding, which includes the NICRF.
Please read here for further details and to download the form. The deadline is Friday 28 April 2017. Good luck to all applicants!