Activism in Contested Spaces is a two-day conference for community-building and mutual learning, with panel discussions and workshops.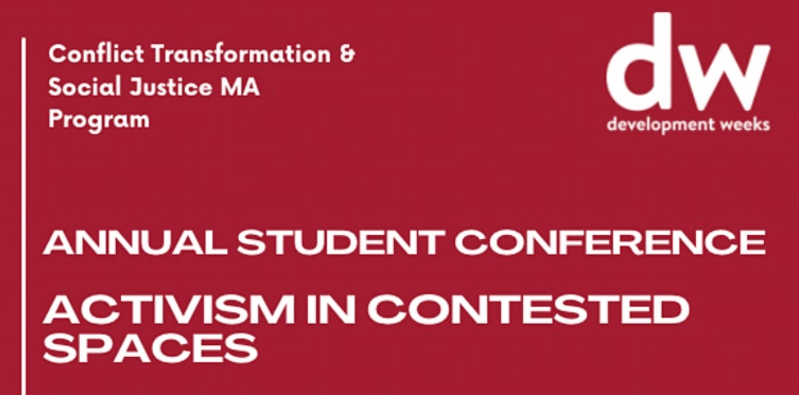 May 25, 2022 - May 26, 2022
---
This conference is focused on learning how various approaches of conflict transformation are applied through activism in order to negotiate contested spaces. Through this event we aim to enable students to apply theoretical knowledge and practical skills related to social justice activism in practice. We will improve students' knowledge of activism in contested spaces by bringing in guest speakers, locally and globally, to help guide our understanding of various social justice practices. We will then spend time leading students through discussions and practice exercises through a curated workbook in order to support their ability to apply these practices in various creative avenues.
We will contribute to the academic and professional development of QUB students by hosting dissertation workshops with HAPP Faculty, and discussions with CSJ Alum for networking and career development.
A detailed conference agenda and speaker information is available on our Eventbrite.