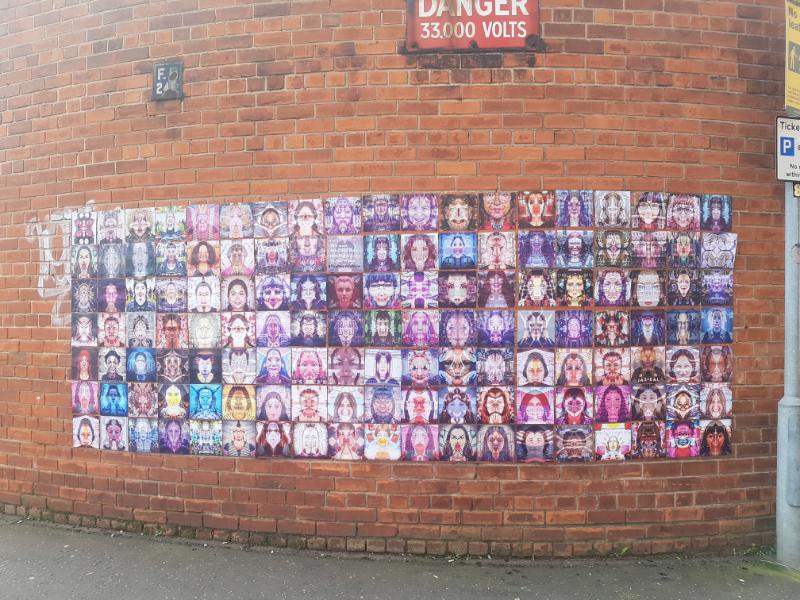 March 23, 2021 - March 24, 2021
Virtual. Register via link.
---
During political and economic crises gender equality concerns and the experiences of women and LGBT+ folks tend to be marginalised in favour of other political issues deemed of more urgency. At the same time, the logic of crisis works to obscure or accelerate ongoing processes that undermine the social, sexual, cultural and economic situations of diversely positioned women and LGBT+ individuals.
In Northern Ireland, we have seen these dynamics at play numerous times, from the 20th anniversary of the Good Friday agreement to the longstanding crisis of devolved political institutions and in the context of Brexit, and the challenges presented by current global pandemic. In spite of these dynamics, women's groups, feminist and LGBT+ activists, as well as progressive politicians, have continued to organise collectively to keep concerns and claims about gender+ equality and social justice onto the political agenda and public debate.
Mobilising feminist scholarship on the politics of crisis and recent feminist analyses of Brexit, this paper interrogates how feminist/LGBT+ grassroots activists in NI responded to ongoing challenges for gender equality, social justice and inclusion. Drawing upon in-depth interviews, the paper reflects on the politics of coalition-building and strategic feminist activism in response to the intersection between the breakdown of devolved institutions, the uncertainty over Brexit and the ongoing gendered challenges exacerbated by the Covid-19 emergency.
By foregrounding the contextual complexities of Northern Ireland's post-GFA politics, the paper contributes to critical feminist engagements with the politics of global contemporary crises, interrogating explicit and unanticipated effects.
Speakers:
Maria-Adriana Deiana is a lecturer in International Relations and Co-Director of the Centre for Gender in Politics at HAPP. Her research deploys feminist and other critical IR perspectives to examine the interrelated issues of war, peace, security and borders. She has authored papers on gender politics, citizenship and feminist activism, as well as on the relationship between cinema, borders and affect in contexts shaped by conflict/international intervention. Her work has been published in peer reviewed journals, such as Citizenship Studies (2016), Geopolitics (2019) and Critical Studies on Security (2020), edited book collection (Palgrave) and other media (Open Democracy 50:50). Her monograph titled Gender and Citizenship: Promises of Peace in Post-Dayton Bosnia & Herzegovina was published by Palgrave in 2018.
Jamie J. Hagen is a Lecturer in international relations at Queen's University Belfast where she is the founding co-director of the Centre for Gender in Politics. Jamie received her PhD from the University of Massachusetts Boston in the Global Governance and Human Security program in 2018. Her work at the intersection of gender, security studies and queer theory appears in a number of peer reviewed journals including International Affairs, and Critical Studies in Security. Jamie was the 2018-2019 ISA James N. Rosenau Post-Doctoral Fellow. For Spring 2019 she was also a Visiting Fellow at the Centre for Women, Peace and Security at the London School for Economics and Politics.
Danielle Roberts, HERe NI Policy and Development Officer,has a background in law and Human Resources, qualifying as a solicitor in 2009 before completing a PgDip in Human Resource Management in 2013. For the past few years, Danielle has been working on a PhD project at UU researching barriers to PUL women's political participation, and teaching politics and social policy. Danielle is also involved in feminist activism with Belfast Feminist Network and Alliance for Choice, and co-organiser of the annual Reclaim the Night Belfast march against street harassment and gender based violence.