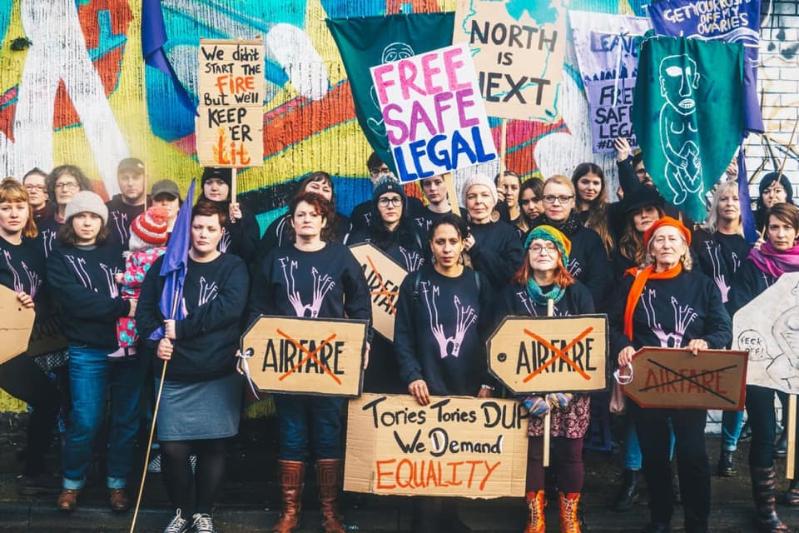 ---
An online seminar to discuss recent developments on abortion provision and reproductive rights in Northern Ireland.

After yet another mobilization of pro-choice activists and healthcare professionals, abortion services are now available in Northern Ireland. In this online seminar we to discuss the recent developments for reproductive rights with Emma Campbell and Naomi Connor, Alliance for Choice co-chairs and Dr Fiona Bloomer of Ulster University. Having been at forefront of research and pro-choice activism, our speakers will offer information on current provisions and discuss outstanding challenges to the full realization of reproductive justice in Northern Ireland.

Please register via the Eventbrite link. You will receive instructions on how to join our seminar online after registration.
Read about the event on our blog which also includes a video recording of the event.