This is the second of three events in the Visual Methods Events Series hosted by the Centre for Gender in Politics on the use of visual methods in research.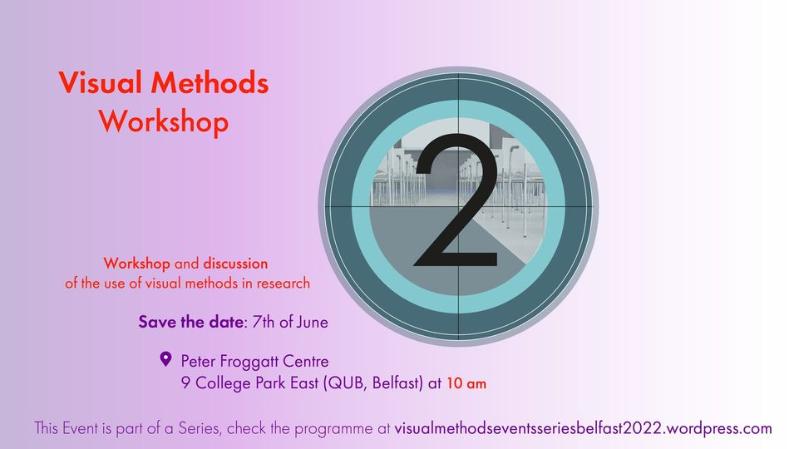 Queen's University Belfast campus, Peter Froggatt Centre/01/020.
---
The workshop will include the presentation of PhD projects (in progress) using visual methods & a discussion about the use of images (and visual practices/artefacts) as data, with the participation of multidisciplinary scholars, researchers and faculty (QUB and UU) students.
This is the second event of three in the Interdisciplinary Events Series on Visual Methods .
Objectives:
Reflect on the use of visual methods in the Academia from a feminist perspective
Share publications and ongoing projects that use visual methods to explore challenges and opportunities.
Promote the use of visual methods: film, photography, street art, cartoons, posters, materiality.
The film screening is part of a series of events, check out the rest of the Visual Methods Events Series.
Please register for the event via Eventbrite here.