L'Oréal-UNESCO For Women in Science 2021 International Awards
NOW CLOSED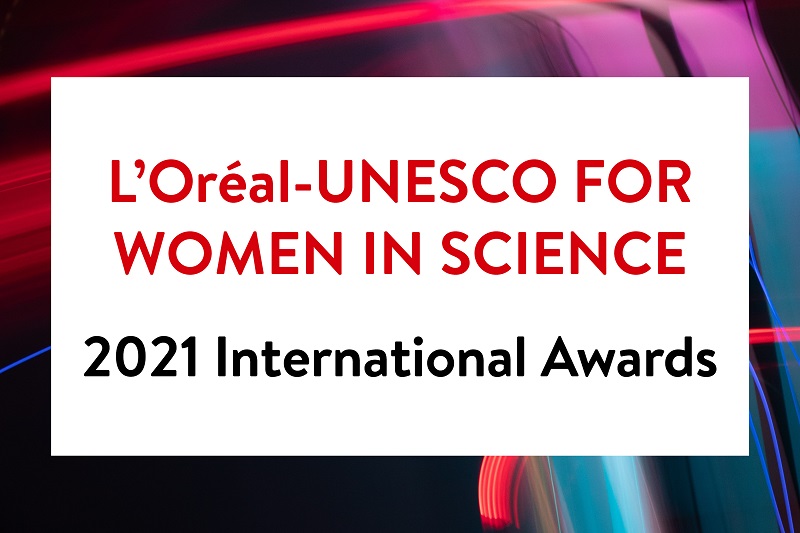 THIS COMPETITION IS NOW CLOSED!
The call for nominations for the 2021 L'Oréal-UNESCO International Laureate Awards launched in May 2020.
The founding awards provide five leading female scientists, one from each continent, every year with a prestigious laureate of €100,000 in recognition of their ground-breaking achievements and contributions to scientific progress. These women are at the cutting edge of their research fields. The international structure of the programme ensures that the laureates are representative of women working across a wide and diverse set of conditions. Since 1998, the programme has recognised over 100 Laureates, including three Nobel Prize winners, raising their profile and helping to advance their research.
The 2021 edition of the Awards will designate five outstanding scientific researchers in the Physical Sciences, Mathematics and Computer Science.
Nominations for the most qualified candidates should be made through the online dedicated platform.
The platform is very user-friendly and is the only tool available for the submission of the candidates' applications and later for the selection process. Nominators are required to sign into the platform and upload all the necessary documents in order to submit the candidate's application. If new to the system, the nominator will need to create a user ID and password.
Rules and Regulations guiding the programme, as well as further information surrounding the application call are as follows:
Deadline for submitting nominations: Sunday 31 May 2020
Please note that the Jury will consider only nominations received through the online platform and prior to this deadline.