HERSTORY FESTIVAL 2020
IRELAND CALLS ON HER SISTERS WORLDWIDE TO EMERGE FROM THE SHADOWS INTO THE LIGHT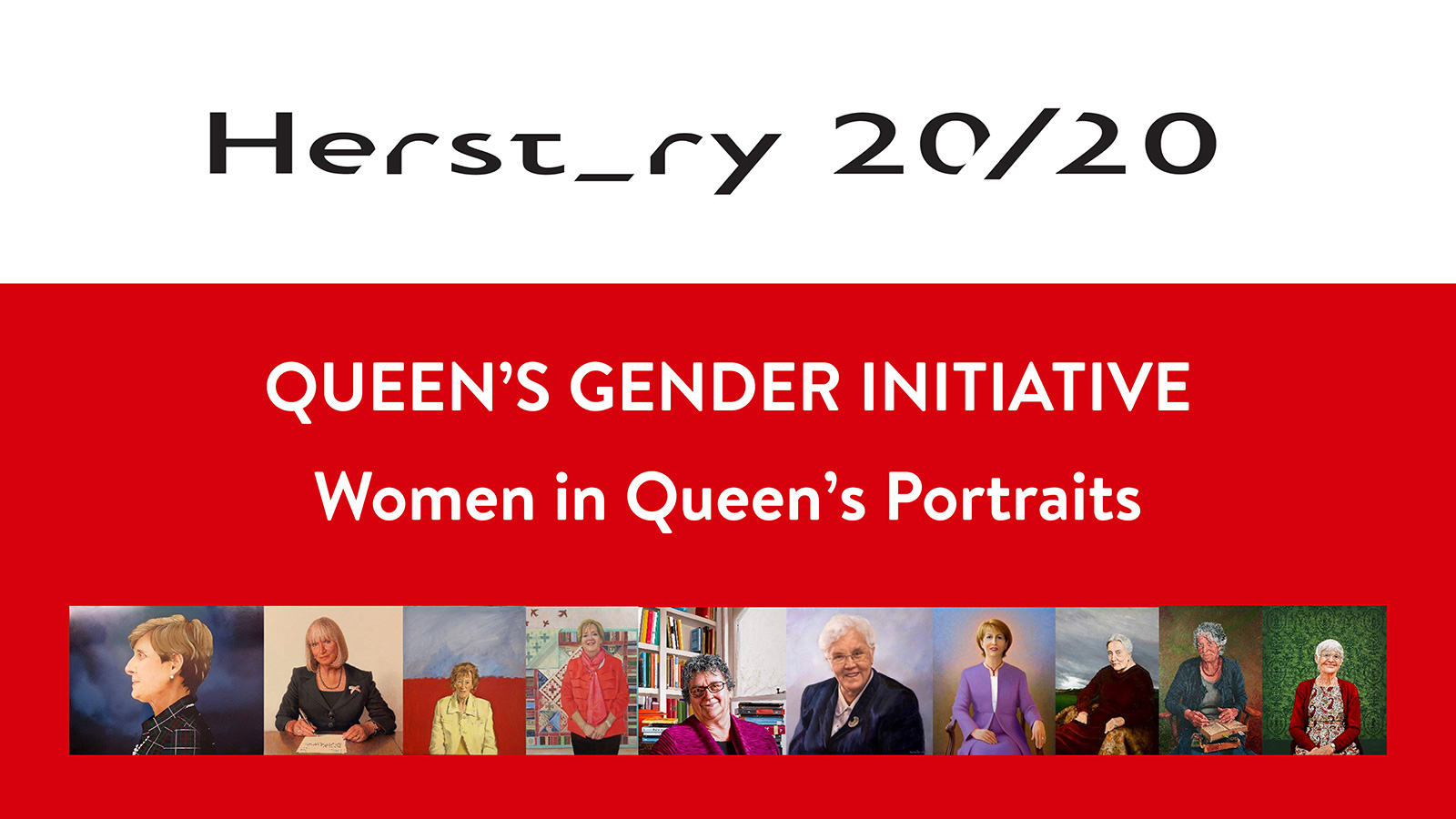 QGI is delighted to be participating in the 2020 Herstory Festival which is taking place between 31 January and 3 February. We are profiling our own Inspirational QUB Women by showcasing our QGI portraits and art commissions on screens throughout the University campus.
Please view the video of our presentation below:
Background information on Herstory
The Herstory Light Festival is an annual global event celebrating women and equality. The 2020 Herstory Light Festival takes place over the weekend of Brigid's Day (Friday 31 January – Monday 3 February 2020) in honour of Ireland's triple goddess and matron Saint.
The Official Programme of events for the 2020 Herstory Light Festival is now LIVE. Please follow the links below to view scheduled events on each date:
"Women's achievements and struggles have been lost in the shadows for too long, resulting in global inequality and a regression of women's rights. That's why Herstory is harnessing the alchemical power of light, to celebrate women and equality, spotlight inequality, and create visions for a World of Equals."
Melanie Lynch, Founder of Herstory
The Herstory Light Festival launched in 2017 as a grassroots light festival and quickly gathered viral momentum around the island of Ireland, with castles, museums, theatres, libraries, offices and homes illuminating in celebration of women and girls. In 2018, the festival generated 26 million Twitter impressions, making the RTÉ 6.01 News Headlines. Only in its 2nd year, the festival went international with participation in the USA, UK, Spain, Sweden, France, Lithuania, Slovenia, and Poland.
We are honoured to be a part of the 2020 Festival.
Connect with the movement on Twitter:
@HerstoryIreland / #Herstory
For further information on QUB's involvement, please contact Catherine Carey, QGI Co-Ordinator: qgi@qub.ac.uk / Telephone Ext. 3712