Honorary Graduate 2019
Professor Julie Chen, Doctor of Science (DSc Eng)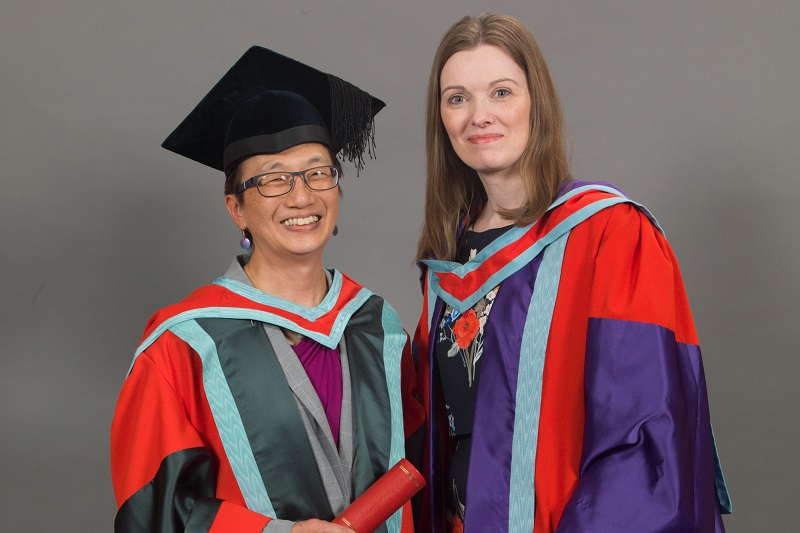 Professor Karen McCloskey, Director, Queen's Gender Initiative was delighted to present Professor Julie Chen with a Doctor of Science (DSc Eng) for Distinction in engineering.
Professor Chen is Vice-Chancellor for Research and Innovation at the University of UMass Lowell in the US and one of the leading experts on nanotechnology and innovations in materials processing and manufacturing. Professor Chen directs UMass Lowell's $73 million research enterprise, which spans all academic departments, research and engagement centres, and institutes; and is a committed advocate for the advancement of women in STEM.
Professor Chen has served on editorial boards, advisory committees and review panels for several journals and federal agencies, including the National Science Foundation, the National Institutes of Health, the National Academies, US Department of Energy, and the Department of Defense.
Professor Chen commented:
"I feel privileged to receive this honorary degree from Queen's University Belfast. UMass Lowell and Queen's have enjoyed an excellent relationship for many years and share the same vision. I look forward to continuing this great relationship and working together on future collaborations."