Career Development Showcase for Professional Services staff
Professional Services staff were invited to a Career Development Showcase hosted by Organisational Development and the Queen's Gender Initiative on Thursday 19 May 2022 in the Great Hall at Queen's University.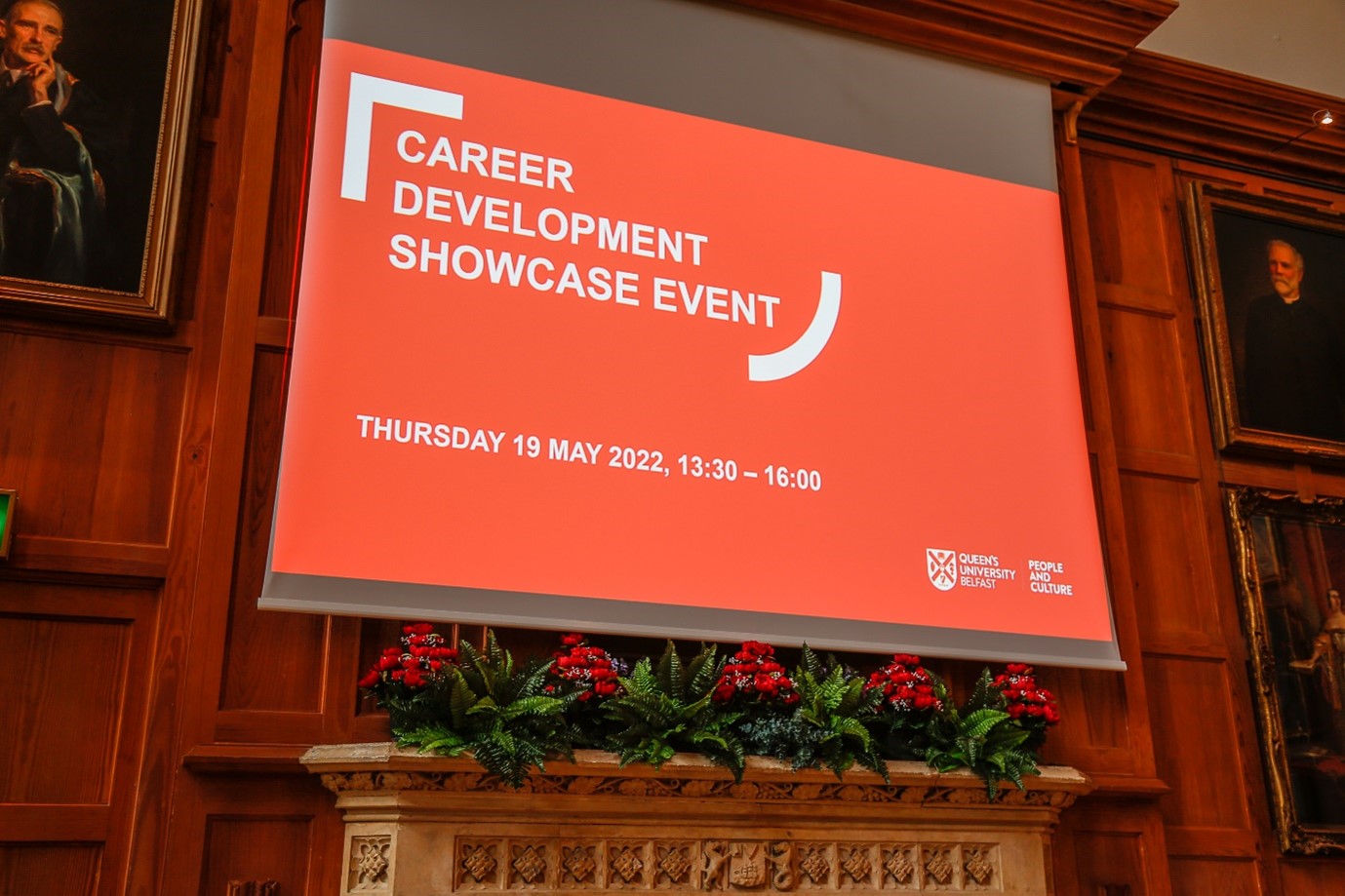 Over 80 colleagues registered to attend the event which highlighted the opportunities available to staff to support their personal career development.
It included presentations from Queen's colleagues on their experience of developing careers through:
Experience - Aveen Lavery, Finance Business Partner
Formal learning - Andrew Norton, Project Manager, Net Zero Skills Academy
Coaching and mentoring – Francis Guinane, L&D Manager and Alice Dubois, Postdoctoral Development Centre Manager
The presentations were followed by a panel discussion chaired by Paula Teggart, Talent Manager, with Q&A from the audience.
Attendees had the opportunity for informal networking and to visit information stands hosted by colleagues showcasing career support and opportunities available through the Career Hub, Learning for All, LinkedIn Learning, Personal Development Review (PDR), Leadership & Management Development, Queen's Gender Initiative, IS Digital Learning and Coaching and Mentoring. Feedback from attendees has been very positive and it is hoped that similar events for Professional Services staff will be organised next semester.