The 2020 Mary McAleese Diversity Lecture at Queen's Management School
'The Future of Work and Women'
Guest Speaker, Dr Anita Sands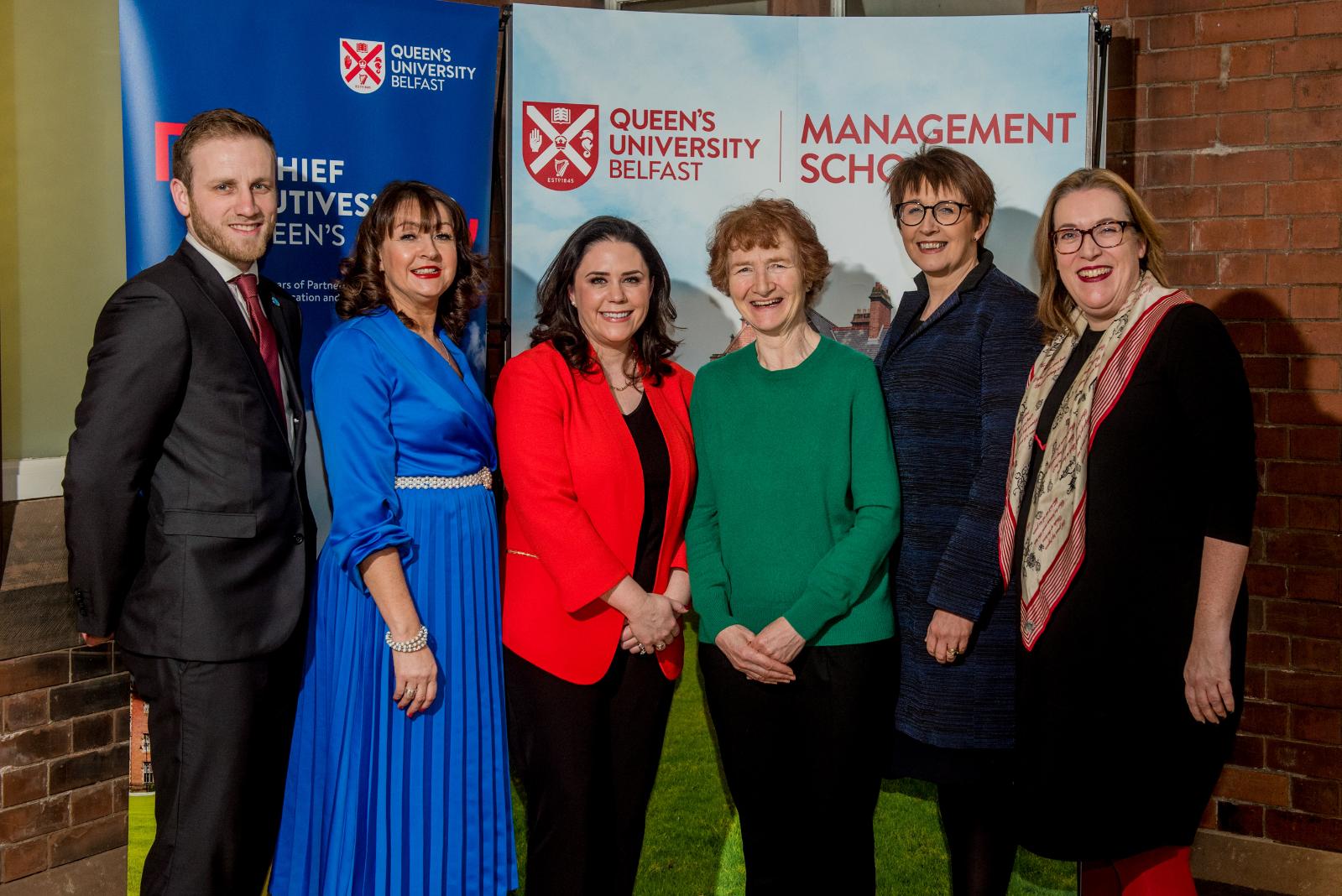 Queen's Management School hosted their 2020 Mary McAleese Diversity Lecture on Friday 7 February with Guest Speaker, Dr Anita Sands presenting on 'The Future of Work and Women'.
Anita talked about the future of work and what this means for women. Anita has long been an advocate of greater diversity in the workplace particularly with regard to the role of women. As she put it recently, 'As a senior woman I fundamentally believe that we have an obligation to "lift as we climb", as we still have a long way to go before we reach any kind of parity of representation'.
About Dr Anita Sands:
Anita completed a PhD in atomic and molecular physics at Queen's University, Belfast. Following a stint in the public policy sector, and a decade in financial services, Anita went to work in the technology industry. Her career path brought her from Wall Street to Silicon Valley, and from an operating role into the boardroom. Anita currently sits on the boards of three public global technology companies, Symantec, a cybersecurity Fortune 500 company; ServiceNow, a SaaS service management firm, and innovative storage space business, Pure Storage.
View more images from this event here