In pictures: Staff Excellence Awards 2022
The winners of the Staff Excellence Awards 2022 were announced at a celebration event on Friday 17 February in the Whitla Hall, hosted by actress Alexandra Ford.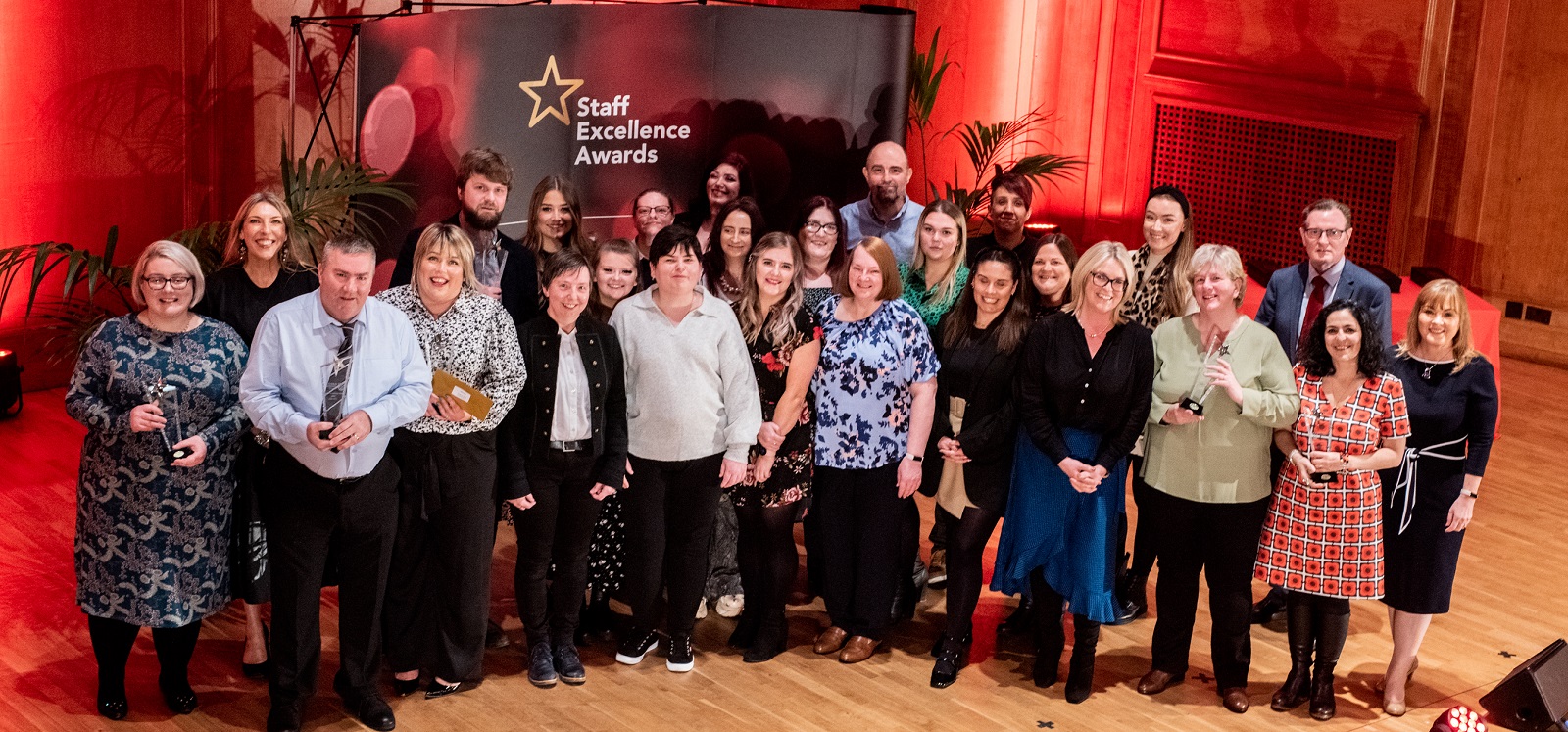 Established in 2016, the Staff Excellence Awards recognise and celebrate the achievements of staff across the University. This year almost 200 nominations were received from staff and students.
Awards were presented in six categories, aligned to our Core Values.
The winners were:
Delivering Excellence: Helen Browne, Information Services
Making an Impact: Dr Neil Galway, School of Natural and Built Environment
Innovation: Kevin Campbell, School of Nursing and Midwifery
Team of the Year: Childcare Services
Leading by Example: Dr Véronique Altglas, School of Social Sciences, Education and Social Work
Outstanding Contribution: Maria Carrick, Faculty of Arts, Humanities and Social Sciences
Staff can read more on all the winners on the Staff Excellence Awards website.
The celebration event also saw the launch of the University's new Staff Charter. Find out more here.