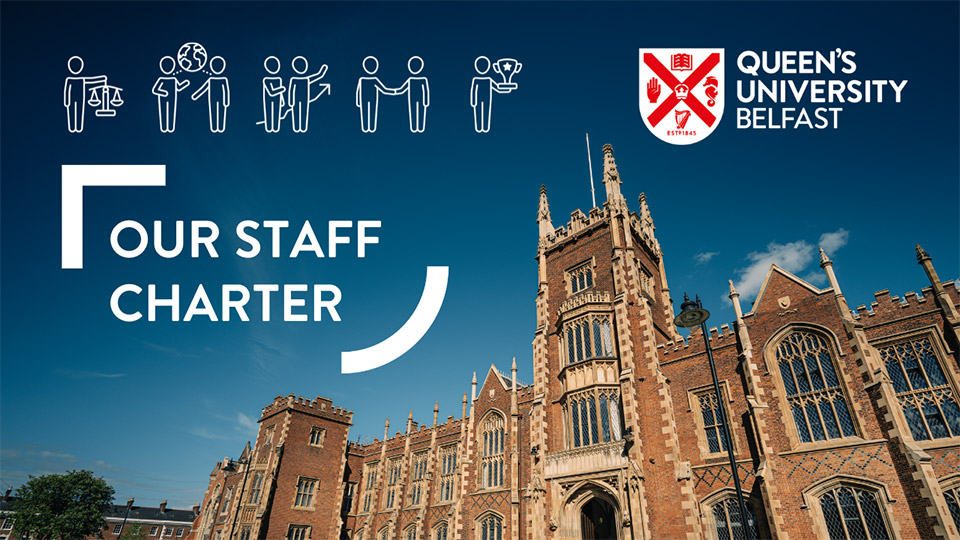 Launching Our Staff Charter
At Queen's University, our people are at the centre of what we do and how we do it.
Our core values, Excellence, Connectivity, Ambition, Respect and Integrity, were developed in 2016 to support the University's vision, shape our culture and reflect the behaviours that are valued at the University. In simple terms, the values describe how we do things at Queen's.
Our new Staff Charter, developed by and for our staff, describes the practical application of our core values through our behaviours, translating them from words on a page into meaningful and relevant actions and scenarios within our daily working lives.
---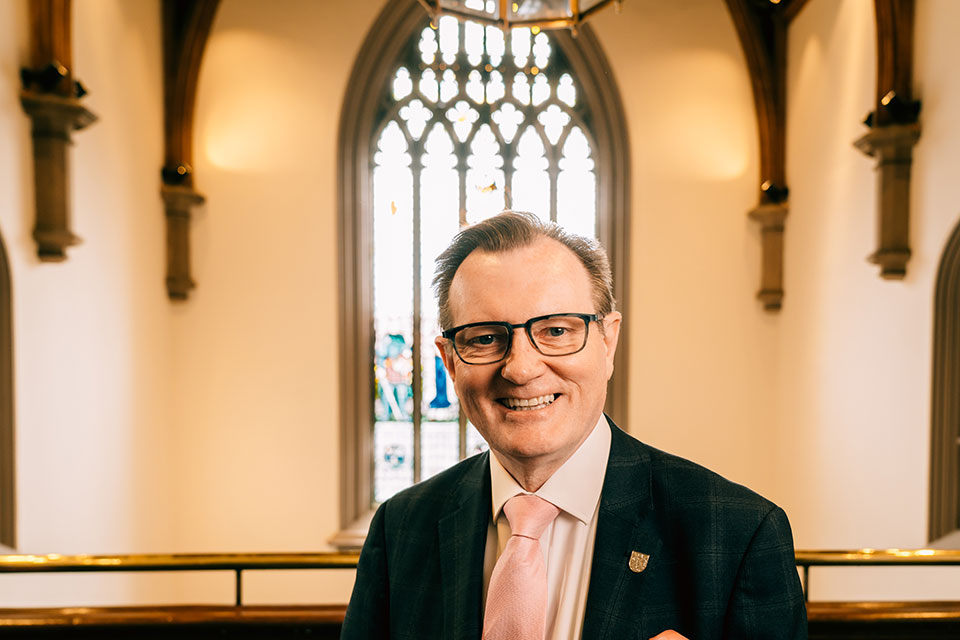 "We have a large and diverse team of colleagues at Queen's, all working in different areas and in different roles. And yet each of us is striving in our own way to ensure that our University is a great place to learn, to teach and to work. Everyone who contributes to the success of Queen's – irrespective of the nature of their work, how long they are with us or whether they are working full or part time – should feel valued, respected and an integral part of our University community."
Professor Ian Greer
President and Vice Chancellor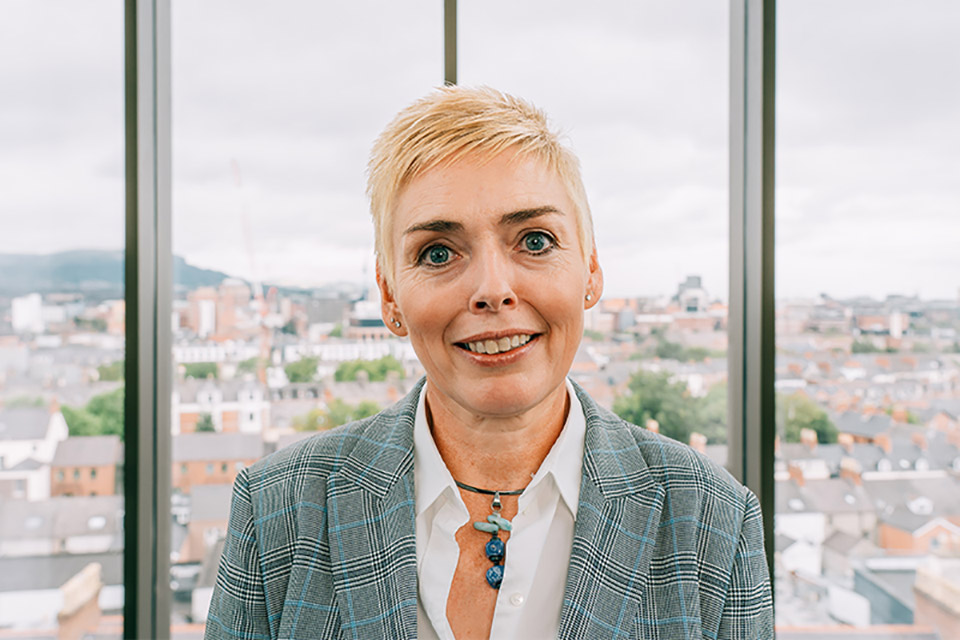 "The Staff Charter has come at the perfect time for Queen's as we continue to develop and embed our 2030 strategy and reconsider some of our traditional approaches to working life through agile working. Our central purpose is to provide quality teaching and learning, and to conduct world-class research and innovation. However, by focusing more on how we achieve this, on the way in which we conduct ourselves and interact with one another, we can approach both the delivery and support of our aims through a different lens, and one that recognises the importance of the people who ensure our success."
Professor Margaret Topping
Pro-Vice Chancellor for Global Engagement and member of UMB
Our Behaviour Matters
The Staff Charter has been developed in direct response to staff feedback regarding our effectiveness at managing inappropriate behaviour. Rather than focus on the negatives, we want to re-write the story and recognise, reward and celebrate the positive experiences of those who work here. The Charter is brought to life through the stories told by our colleagues that demonstrate the positive behaviours and experiences in action and wide-ranging impact that we, the Queen's community, have collectively.
Everyone who is part of our community plays an important role in contributing to our success, and everyone should feel valued, respected and an integral part of our University.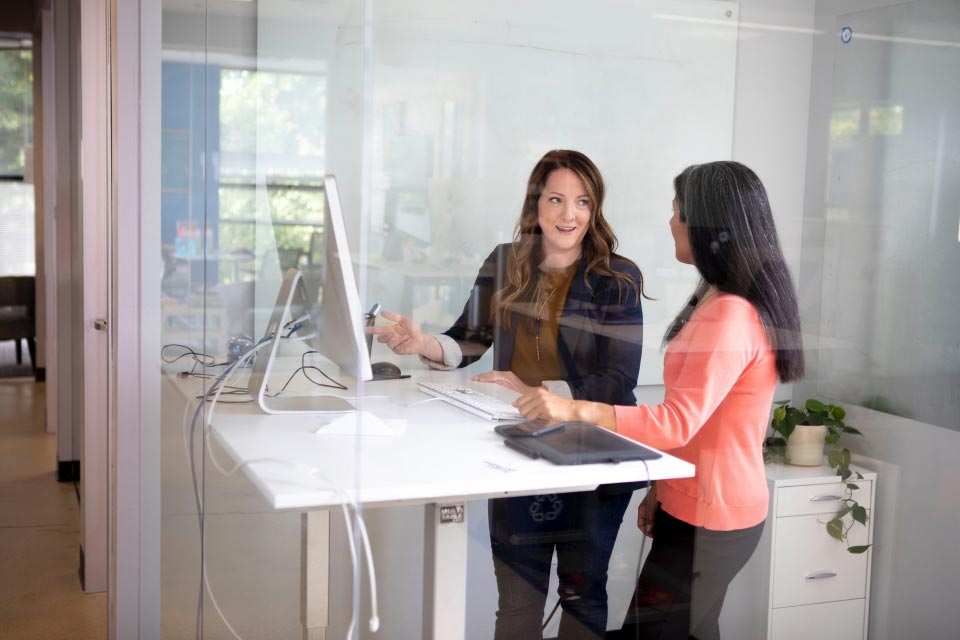 Our Values
Our five core values have been developed by staff and students. They express our shared understanding of what we believe, how we aim to behave and what we aspire to be as an international organisation. Click on each value below to find out more and watch our staff stories.
---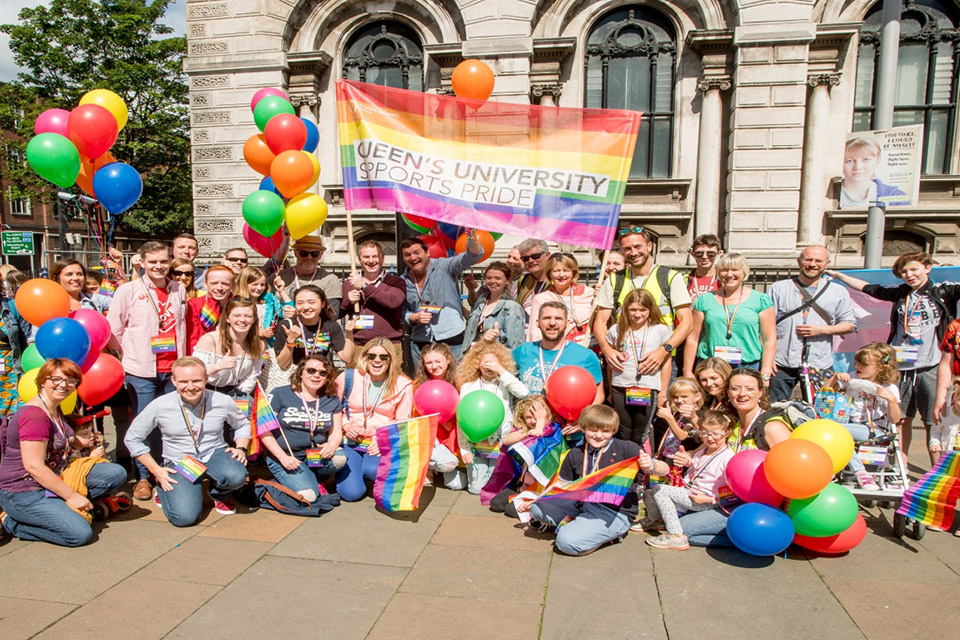 Share Your Story
Have you got a story to tell about how you or your team have put the Staff Charter behaviours into practice? Whether it's an exciting project or initiative, a new idea that you are proud of or a more personal story, we want to hear from you. Register your interest to share your story either through video or in writing and play your part in shaping the next chapter for Queen's.
Register your interest