Blue Plaque at Queen's in honour of Professor AE Muskett
The Ulster History Circle has unveiled a Blue Plaque at Queen's in honour of the late Professor AE Muskett.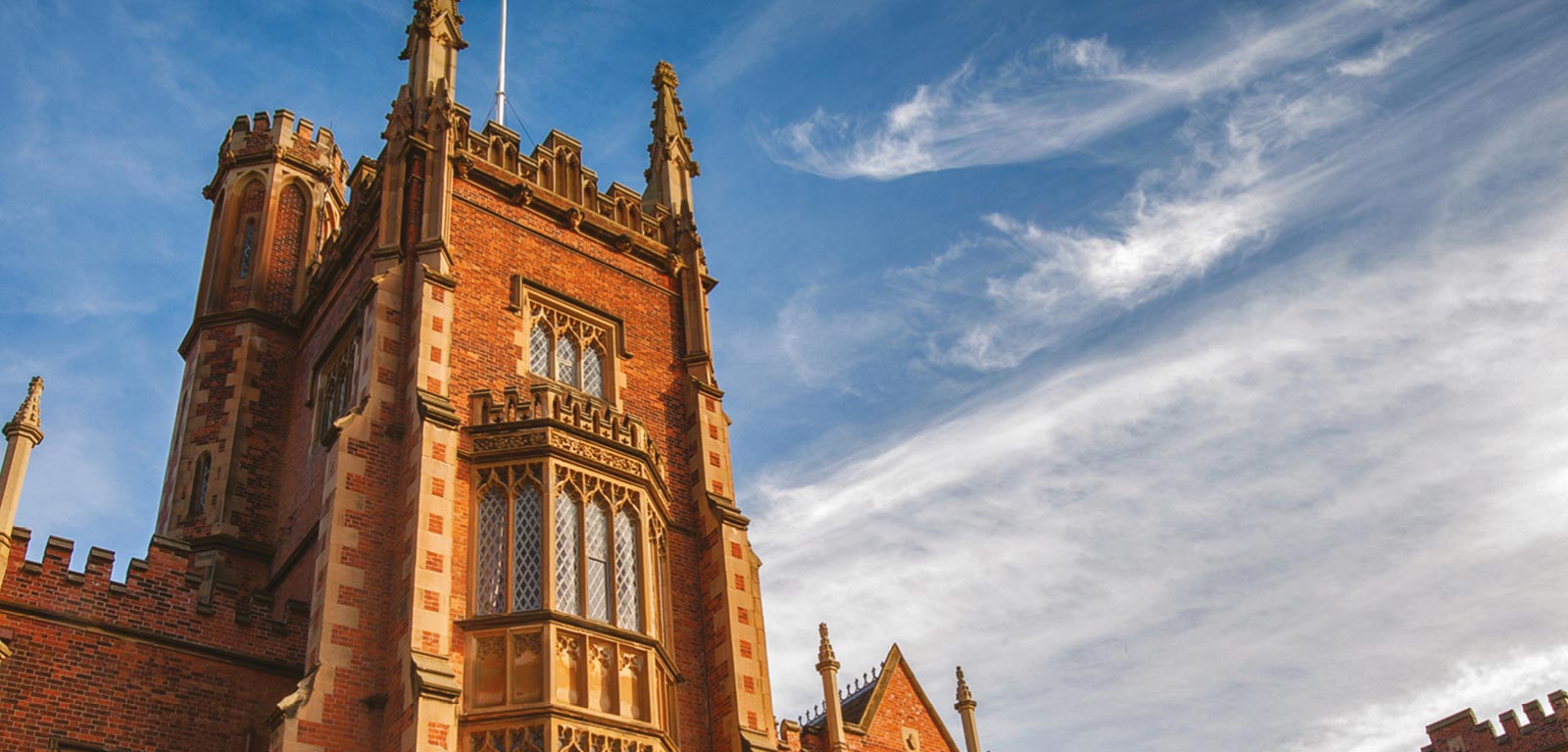 Professor Arthur Edmund Muskett was a distinguished Professor of Plant Pathology and Mycology (the study of fungi) and was Head of the Department of Mycology and Plant Pathology at Queen's for more than twenty years.
The Ulster History Circle places commemorative Blue Plaques across Northern Ireland and the Ulster counties of the Irish Republic, commemorating men and women who have made a special contribution to society in many areas of achievement, locally, nationally or internationally.
The Circle's latest plaque, to Professor Muskett, has been unveiled on Queen's School of the Natural and Built Environment building on Elmwood Avenue, Belfast, where he worked during his time at Queen's. It is one of more than 200 plaques around Ulster, with a number already sited on the University campus.
The plaque was unveiled by Dame Mary Peters, who had worked with Professor Muskett in the early days of the 'Tidy Towns' Project – now better known as the 'Best Kept Awards'. The event was hosted by the Ulster History Circle and attended by Professor Muskett's daughter Doreen, son Bryan, their guests and representatives of the University.
Queen's Vice-Chancellor, Professor Patrick Johnston, said: "When Professor Muskett arrived in Northern Ireland in 1923 there were no facilities or personnel concerned with plant pathology. Appointed to a post within the Ministry of Agriculture, with a parallel position at Queen's, his work initially focused on helping Northern Ireland's farmers with crop disease problems. He went on to build a department and service with a reputation for excellence around the world.
"He was a keen environmental conservationist, who contributed to the popular Ulster Garden radio programme, and he was instrumental in setting up the 'Best Kept Awards' to encourage environmental improvement.
"In 1985 Professor Muskett's former students and colleagues at Queen's founded the Arthur Muskett Prize, which continues to be awarded to a student enrolled in the School of Biological Sciences who achieves the highest mark related to animal and plant disease, pest management, or environmental management.
"This Blue Plaque is a fitting tribute to Professor Muskett and his contribution to the University and to Northern Ireland. I would like to thank the Ulster History Circle for their continued commitment to honouring those who have made such a valuable contribution to our society."

Chris Spurr, Chairman of the Ulster History Circle, said: "The Ulster History Circle is delighted that AE Muskett is now commemorated by a blue plaque at Elmwood Avenue where he worked for many years. The Circle is grateful to Belfast City Council for their financial support, and to Queen's University for giving permission to display the plaque on its building."

Find out more about Queen's School of the Natural and Built Environment and about the Ulster History Circle.