Food safety expert appointed to lead Queen's Institute for Global Food Security
A world-leading expert in animal agriculture and associated supply chains has been appointed Director of Queen's Institute for Global Food Security. Professor Nigel Scollan will take up the post on 1 September 2016.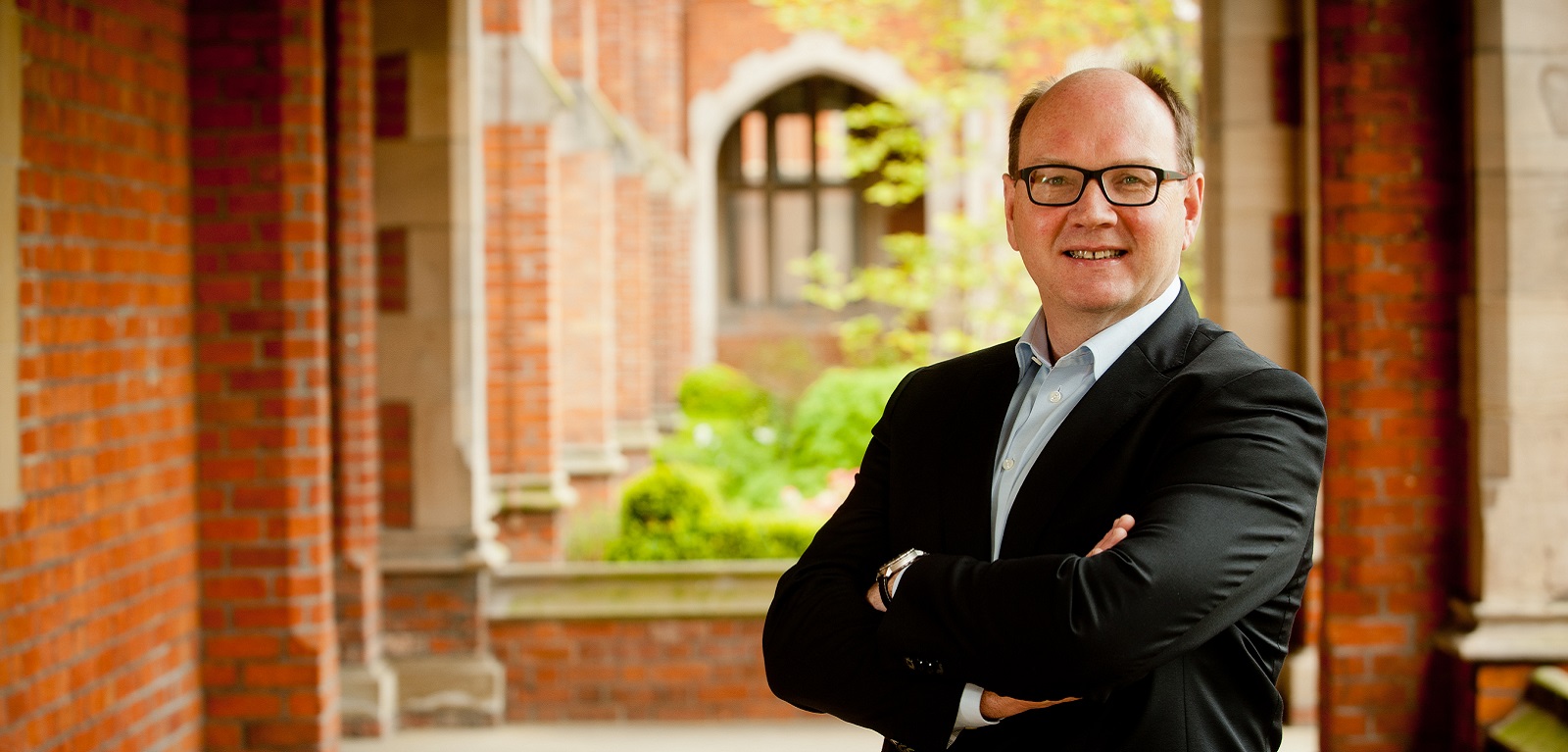 Welcoming Professor Scollan to Queen's, Professor Chris Elliott, Pro-Vice-Chancellor of the Faculty of Medicine, Health and Life Sciences, said: "Professor Scollan has a strong track record in agricultural and food research and knowledge exchange. I look forward to working with him as we seek to build on the Institute's international reputation for excellence in food security research and teaching.
"Food security is a global challenge that permeates human health, sustainable economic development, environment and trade. Under Nigel's leadership, the Institute's cutting-edge research will continue to play a valuable role in developing solutions to the complex problem of delivering safe, nutritious, sustainable and authentic food supplies to the world's rapidly growing population."
Professor Scollan said: "I am delighted to be joining Queen's Institute for Global Food Security and I look forward to working with staff, students and stakeholders to help address the significant challenges and opportunities in agriculture, food and health."
Professor Scollan graduated in animal science from the University of Edinburgh and conducted his PhD, also at Edinburgh. Professor Scollan then undertook a two-year postdoctoral at University of Guelph. In 1993, he took up a research scientist position at Institute of Grassland and Environmental Research (IGER). In 2008, IGER, emerged into Abersytwyth University as part of the Institute of Biological Environmental and Rural Sciences (IBERS) to form one of the largest groups of academics and support staff in the UK focusing on plant, animal, environment and land based sciences. Professor Scollan held a number of senior management positions in IGER and IBERS. Most recently, Nigel was Waitrose Professor of Sustainable Agriculture and Director of Enterprise at IBERS.
Professor Scollan's research is focused on grassland-based ruminant systems. Nigel was President of the British Society of Animal Science 2011-12 and been involved in many government, industry and academic forums addressing issues in agriculture and food. Professor Scollan is chair of the management board of the scientific journal Animal and has published over 200 scientific papers, contributed book chapters and abstracts on animal science.
End
Media
Media inquiries to Michelle Cassidy (Thu-Fri) or Anne-Marie Clarke (Mon-Wed) at Queen's University Communications Office T; +44 (0)28 9097 5310 E: comms.officer@qub.ac.uk