Queen's appoints new Pro-Vice-Chancellor for Internationalisation and Engagement
A leading academic in Irish and British History and Politics has been appointed Pro-Vice-Chancellor for Internationalisation and Engagement at Queen's University Belfast.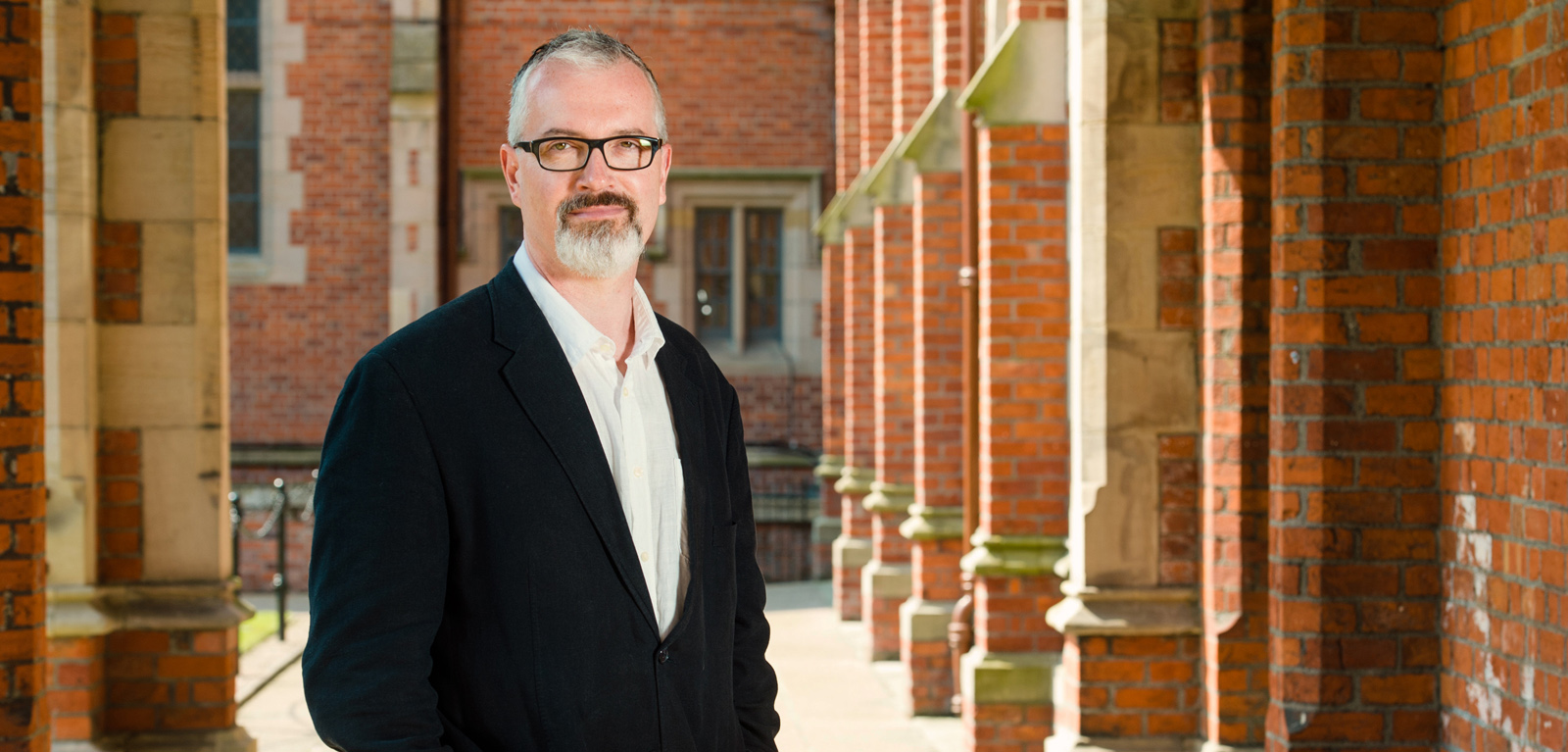 Professor Richard English, who is a Fellow of the British Academy, a Member of the Royal Irish Academy, and a Fellow of the Royal Society of Edinburgh, will take up the post on 1 September 2016. He joins Queen's from the University of St Andrews where he is the Director of the Centre for the Study of Terrorism and Political Violence. He was previously Professor of Politics in the School of Politics, International Studies and Philosophyat Queen's from 1989 – 2011.
Welcoming the appointment, Queen's Vice-Chancellor Professor Patrick Johnston, said: "As an internationally renowned expert in the fields of history and politics, Professor English's work has already done much to impact positively on life in Northern Ireland, and beyond. I am delighted to welcome him back to Queen's where he will play a key leadership role in the delivery of our Vision to become a world class international university, focused on the needs of society."
Professor English said: "I'm very excited about the prospect of taking up this role at Queen's. It will be excellent to work with Queen's colleagues as the University delivers its pioneering research, its invaluable teaching, and its many other societal contributions."
Born in Belfast, Professor English read Modern History at the University of Oxford and studied for his PhD with Professor Charles Townshend at Keele University. A frequent media commentator, he is the author of seven books, including the award-winning Armed Struggle: The History of the IRA (2003) and Irish Freedom: The History of Nationalism in Ireland (2006).
Media
For media inquiries, please contact the Communications Office, 028 9097 3091.