Queen's wins energy awards
Queen's has been recognised for its use of innovative technologies to make substantial energy savings.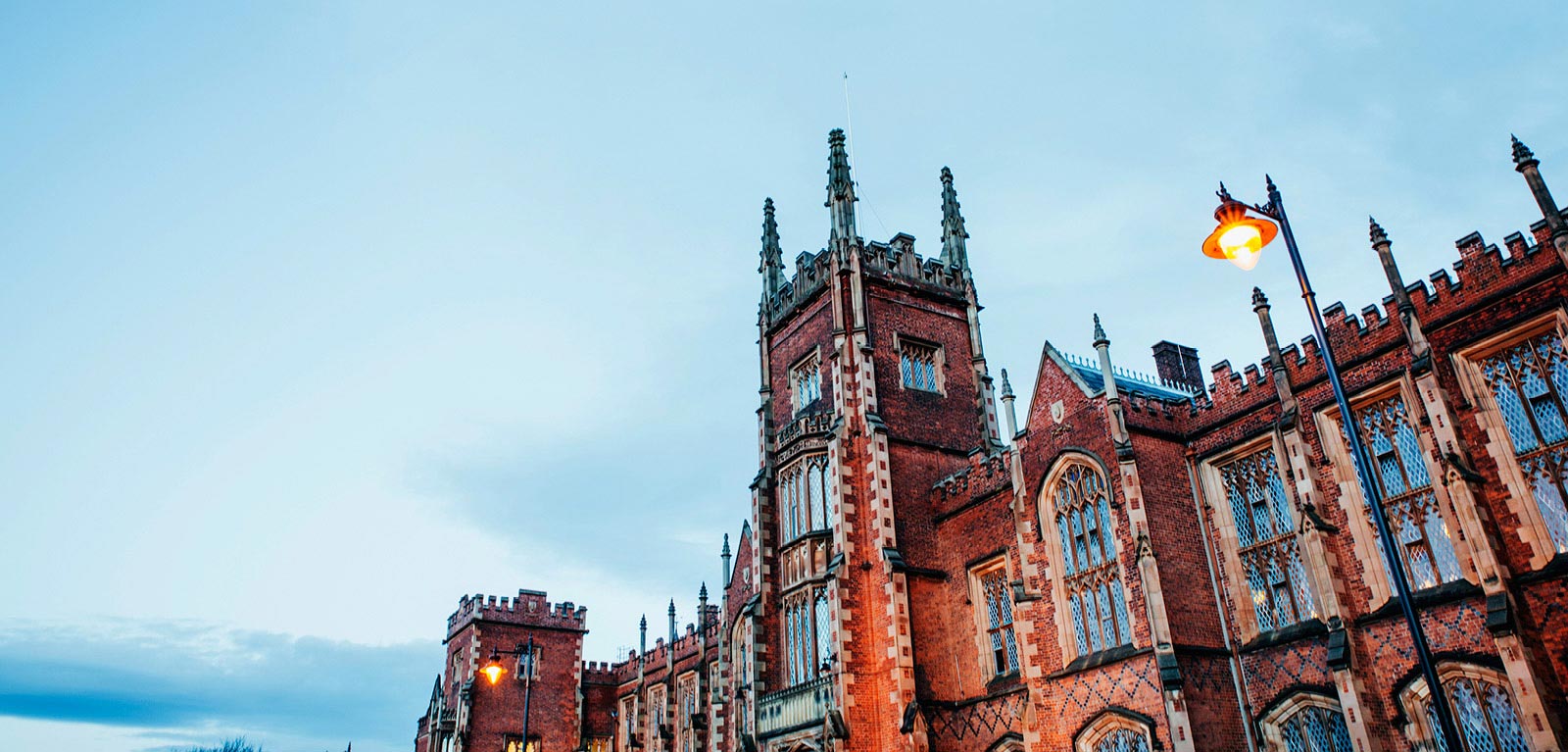 The University has been named the Best Energy Saving (Large Organisation) by Action Renewables for its implementation of a range of efficiency and conservation measures which has resulted in annual energy savings of £1.5 million and over 6,000 tonnes of carbon. This has included the installation of Combined Heat and Power (CHP) Plants, smaller energy efficiency projects and monitoring and targeting.
Queen's Energy Team has also been highly commended at the 2016 Higher Education Estates and Facilities Awards. Organised by the Association of University Directors of Estates (AUDE), the awards highlight and celebrate the exceptional achievements of universities and those who work in them.
The team – made up of Senior Estates Manager, Bill Annesley; Energy Manager, Anthony Schmidt; Energy Officer, Alan Hughes; and Data Analyst, Lee Bore – picked up the award for the impact its work is having across the University.
As well as financial and environmental savings, the team is making an impact on teaching and behavioural change. Through the Living Lab initiative, the Energy Team has opened up facilities, such as the CHP Plant, to a number of Schools to support the undergraduate education programme. This has allowed students to see systems and equipment in operation in both the lecture theatre and various energy plants.
These latest achievements follow the University's success at the 2015 Sustainable Ireland Awards when it won the Award for Energy Efficiency.
Damien Toner, Director of Estates, said: "Queen's is committed to reducing its environmental impact and over the past number of years significant investment has been made in a range of technical and behavioural change projects. These awards are recognition of the success and impact these projects have made across the University."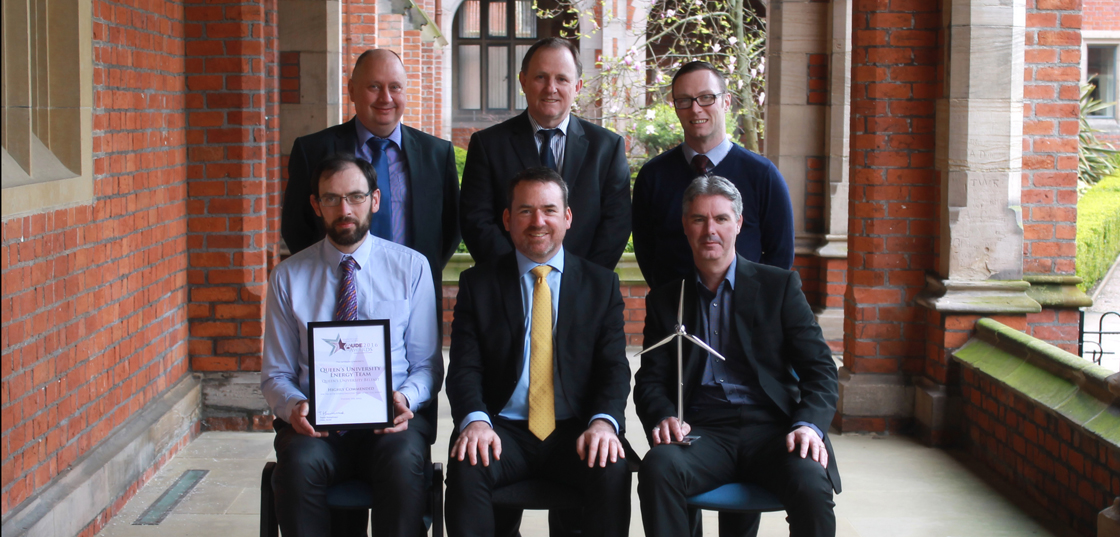 Back row, L-R: Bill Annesley, John Nugent and Lee Bore
Front row, L-R: Alan Hughes, Damien Toner and Anthony Schmidt