Queen's Professor receives top Spanish Award
Professor Isabel Torres, Head of Spanish and Portuguese at Queen's, has been awarded one of Spain's highest accolades in recognition of her outstanding scholarly contribution to Spanish literature.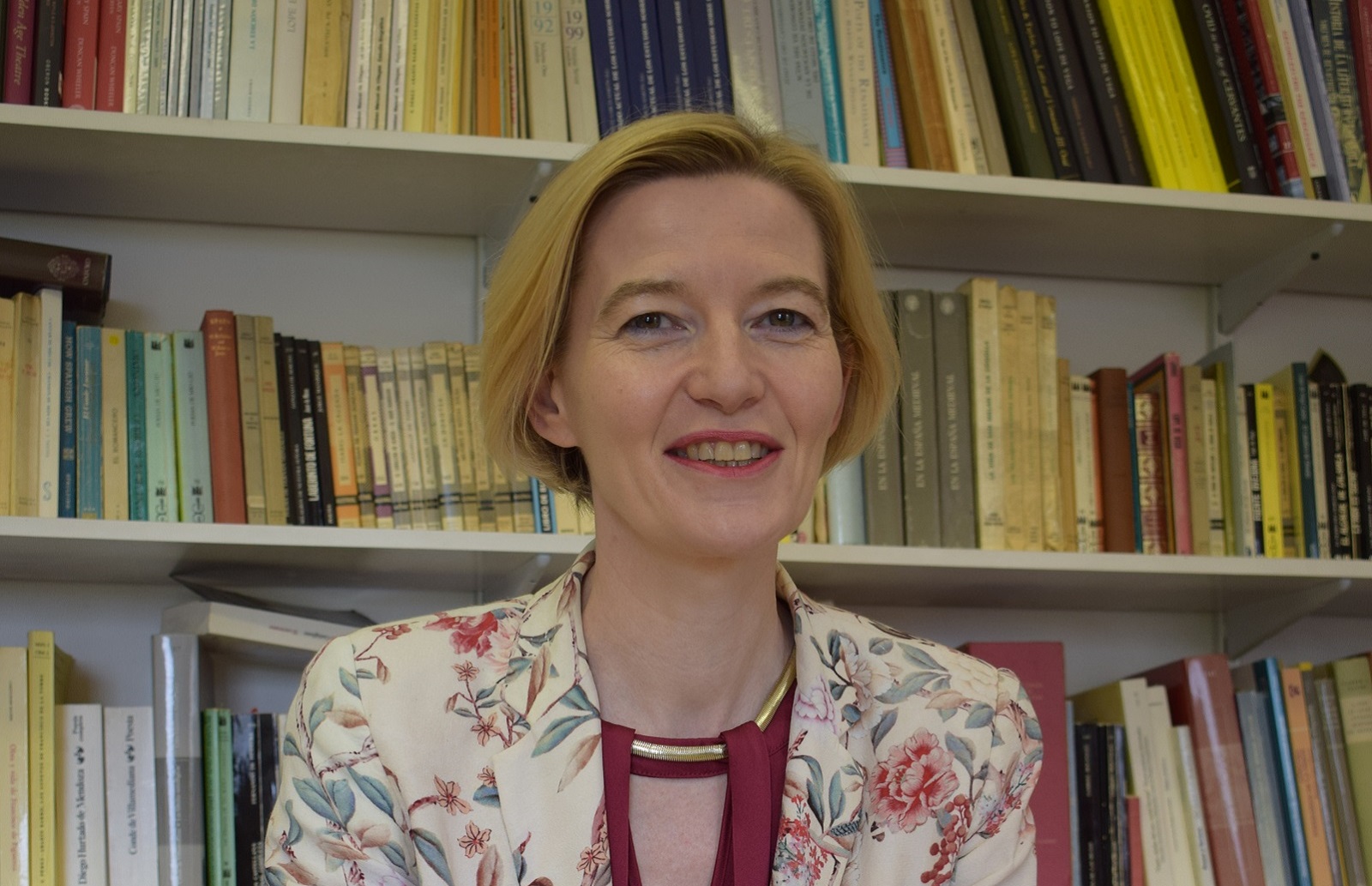 Professor Torres, chair of Spanish Golden Age literature, who specialises in the poetry of that era, has been elected a 'miembro correspondiente extranjera de la Real Academia Española' ('International Corresponding Member of the Royal Spanish Academy').

The Academy is the official royal institution responsible for overseeing the Spanish language. Corresponding Members are elected 'as a mark of distinction in recognition of outstanding research, scholarship and publications in any field of study of Spanish language and or literature which it is the object of the Real Academia Española to promote'.

In addition to Professor Torres's roles at Queen's, she is executive editor of renowned international journal the Bulletin of Spanish Studies, which she recently established at Queen's as one of its two UK bases. She is also president of the Association of Hispanists of Great Britain and Ireland.

Her most recent publications include the 2013 book length study Love Poetry in the Spanish Golden Age: Eros, Eris and Empire and a co-edited volume of essays, Spanish Golden Age Poetry in Motion: The Dynamics of Creation and Conversation, which was published the following year.

Last year, Professor Torres hosted international conference 'Imaginary Matters' at Queen's, as well as the prestigious exhibition 'Góngora: The Never-Fading Star, Aesthetic Magnitude and Contemporary Universe' on Spanish Baroque poet, Luis de Góngora at Queen's Naughton Gallery in collaboration with the Spanish Embassy.

Professor Janice Carruthers, Head of the School of Modern Languages, said: "This is a wonderful honour for Professor Torres that recognises the international impact of her research on the Spanish Golden Age. We are delighted that her work has been celebrated with such a prestigious accolade."

Professor Torres was recently invited to the universities of Oxford and Princeton to present papers on Cervantes, and will give a lecture at Ohio State University in Columbus in September.

She is currently working on editing a special double issue for the Bulletin of Spanish Studies, entitled 'Imaginary Matters: Realizing the Imagination in Early Modern Iberian Culture', which will go to press later this year, as well as an edited book project focusing on Spanish poetry from the Golden Age to the twenty-first century, scheduled for publication with Tamesis in 2017.

Professor Torres is an external examiner at the University of Cambridge.