Professor Carruthers appointed to AHRC Leadership Fellowship in Modern Languages
Professor Janice Carruthers, Head of the School of Modern Languages, has been appointed by the Arts and Humanities Research Council (AHRC) to a new Leadership Fellowship in Modern Languages.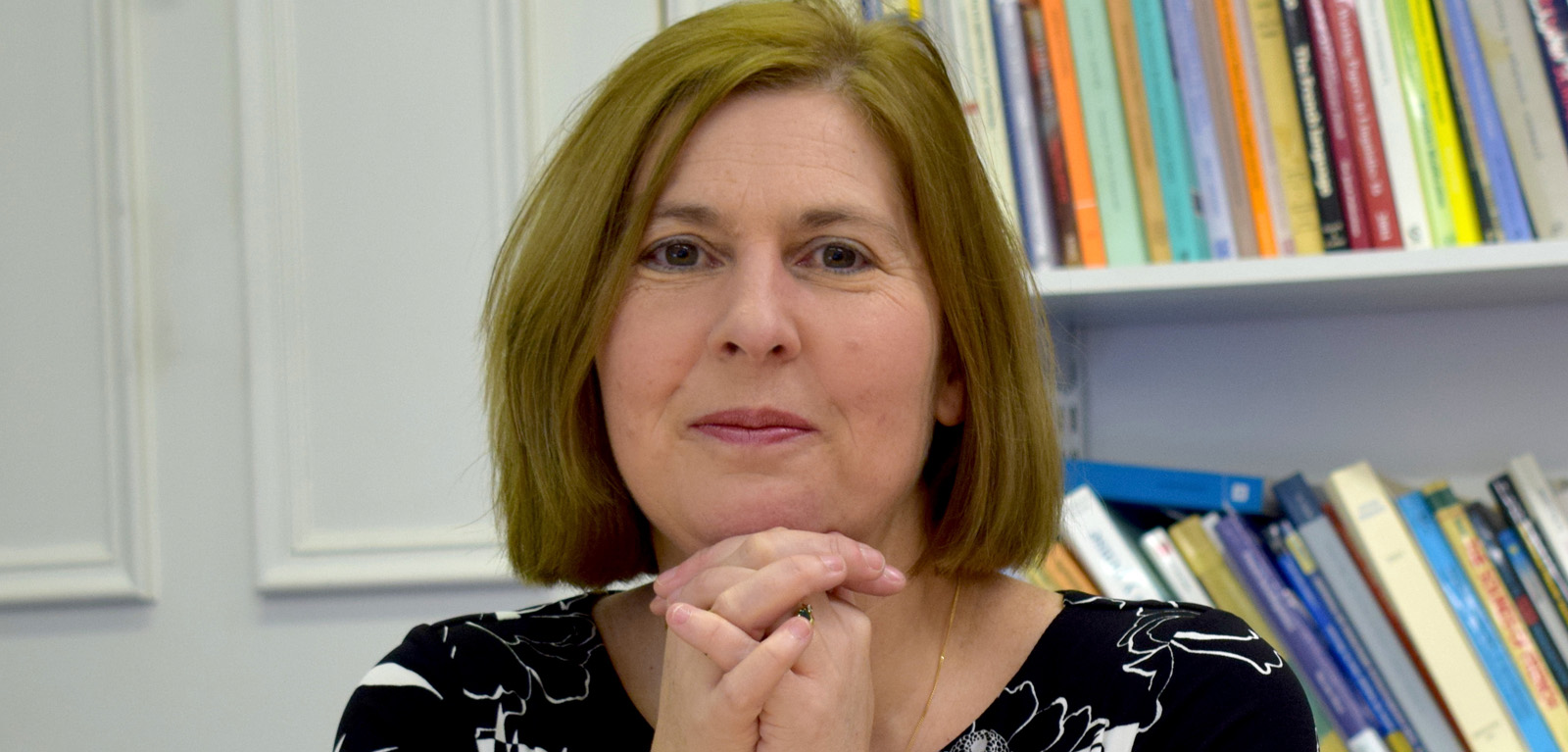 The AHRC is appointing Leadership Fellows in three areas of strategic priority – Modern Languages, Design and Heritage.
Professor Carruthers has been Head of the School of Modern Languages at Queen's for the last five years. She is Professor of French Linguistics and has research interests in corpus linguistics and the structure of oral French, as well as in sociolinguistics and language policy.
Modern Languages research is at a pivotal stage in its development: it faces challenges in terms of student recruitment and funding, whilst having the potential to play a crucial role in response to many of the global political and social challenges that characterize the contemporary world.
The AHRC will work closely with the Modern Languages Leadership Fellow to enable them to become a figurehead and ambassador for Modern Languages research, advocating and championing on behalf of the Modern Languages community, both nationally and internationally. They will provide vision for Modern Languages research, encouraging growth and collaboration, and enhancing visibility in the research community and among the public.
Professor Carruthers, Head of the School of Modern Languages, said: "This is a crucial time for Modern Languages in the UK. Our research is outward-looking and inherently interdisciplinary: it encompasses literary studies, popular culture, linguistics, history, politics, visual and digital cultures.
"In investing in this Fellowship and in schemes such as the Open World Research Initiative and Translating Cultures, the AHRC is ensuring that research in Modern Languages is nurtured, publicised and championed, in order to maximise its impact, both nationally and internationally. I am deeply honoured to be appointed to the Modern Languages Leadership Fellowship and look forward to working with the Modern Languages community, the AHRC and a wide range of external stakeholders."
The other two new AHRC Leadership Fellows are: Professor Paul Rodgers from the University of Lancaster who will take up the Design brief and Professor Rodney Harrison from University College London who will cover Heritage.
Professor Andrew Thompson, Chief Executive Officer at the Arts and Humanities Research Council, said: "The new priority area Leadership Fellows will play a pivotal role as key figures in shaping the research landscape. As champions of Design, Heritage and Modern Languages research they will help to grow collaboration within and beyond universities, identify fruitful areas in need of more research and look to deepen the AHRC's engagement within the academic community.
"An essential ingredient of being a Leadership Fellow is to identify new and emerging trends in their respective fields and help provide advice to the AHRC to respond to the latest developments in research. Their expertise will also help to showcase the importance of design, heritage and modern languages research, learning lessons from the past, and equipping society with the knowledge and skills to deal with the challenges of the present and future."
The AHRC currently has eight Leadership Fellows covering strategic priorities or thematic areas such as science in culture, digital transformations and connected communities and is looking to recruit a Creative Economy Champion.