QUILL celebrates two decades of addressing the most urgent technological challenges of our times
Staff and students of the Queen's University Ionic Liquid Laboratories (QUILL) celebrated the Centre's 20th anniversary this week.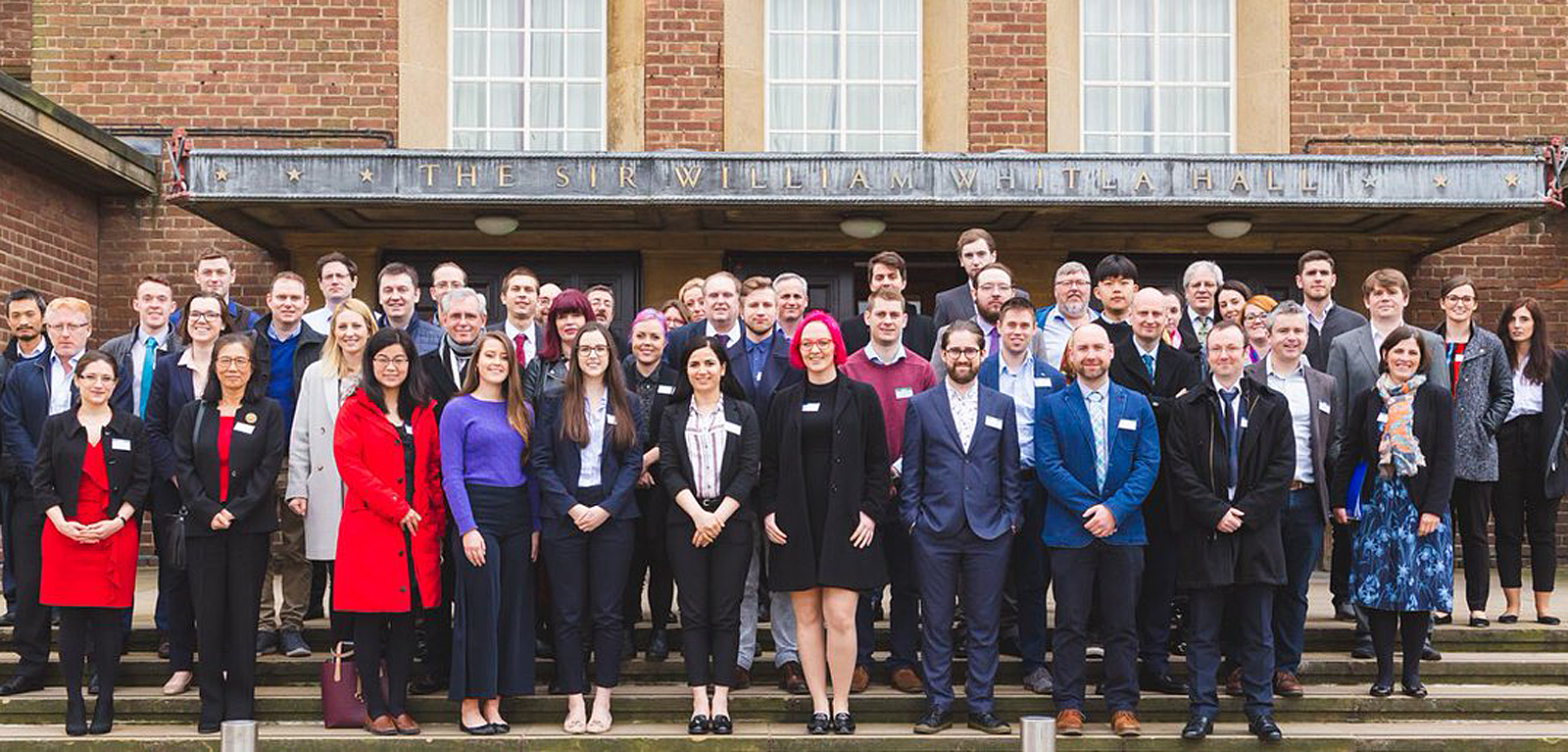 The QUILL Research Centre was founded in 1999 as an industry-academia partnership by the late Professor Ken Seddon and Professor Jim Swindall, and currently incorporates 15 principal investigators and their research groups from the Schools of Chemistry and Chemical Engineering, Mathematics and Physics, and Mechanical and Aerospace Engineering. It is the oldest centre dedicated to studying ionic liquids – advanced liquid materials that can be engineered at a molecular level to produce specific sets of properties.
The multi-award-winning Centre works closely with industry; its achievements include contributions to the development of two major ionic liquid-based technologies: removal of harmful mercury from natural gas (Hycapure-HgTM, PETRONAS) and clean gasoline production (ISOALKYTM, Chevron).
QUILL's focus is on addressing the world's most pressing technological challenges relating to clean water, energy storage, advanced materials, CO2 capture and storage, plastic waste recycling, and biomass valorisation.
Reflecting on QUILL's two decades of innovative research, Dr Gosia Swadźba-Kwaśny, Director of QUILL, said:
"We are very happy to have pioneered industrial uses of ionic liquids, and are proud to see this research field reach maturity. With two decades of experience, we are looking forward to tackling the most urgent challenges of our time, with our current projects spanning from water purification and energy storage solutions, through CO2 capture and valorisation, to plastic waste recycling."
The Centre's team and invited guests gathered on Monday 25 and Tuesday 26 March at the 39th QUILL Industrial Advisory Board meeting, and celebrated the anniversary over a birthday cake, served at a dinner hosted in Riddel Hall.