Queen's Professor calls for Chief Government Linguist
Modern language researchers at some of the UK's leading Universities are calling for the appointment of a 'Chief Government Linguist' to champion the importance and relevance of languages to policy-making.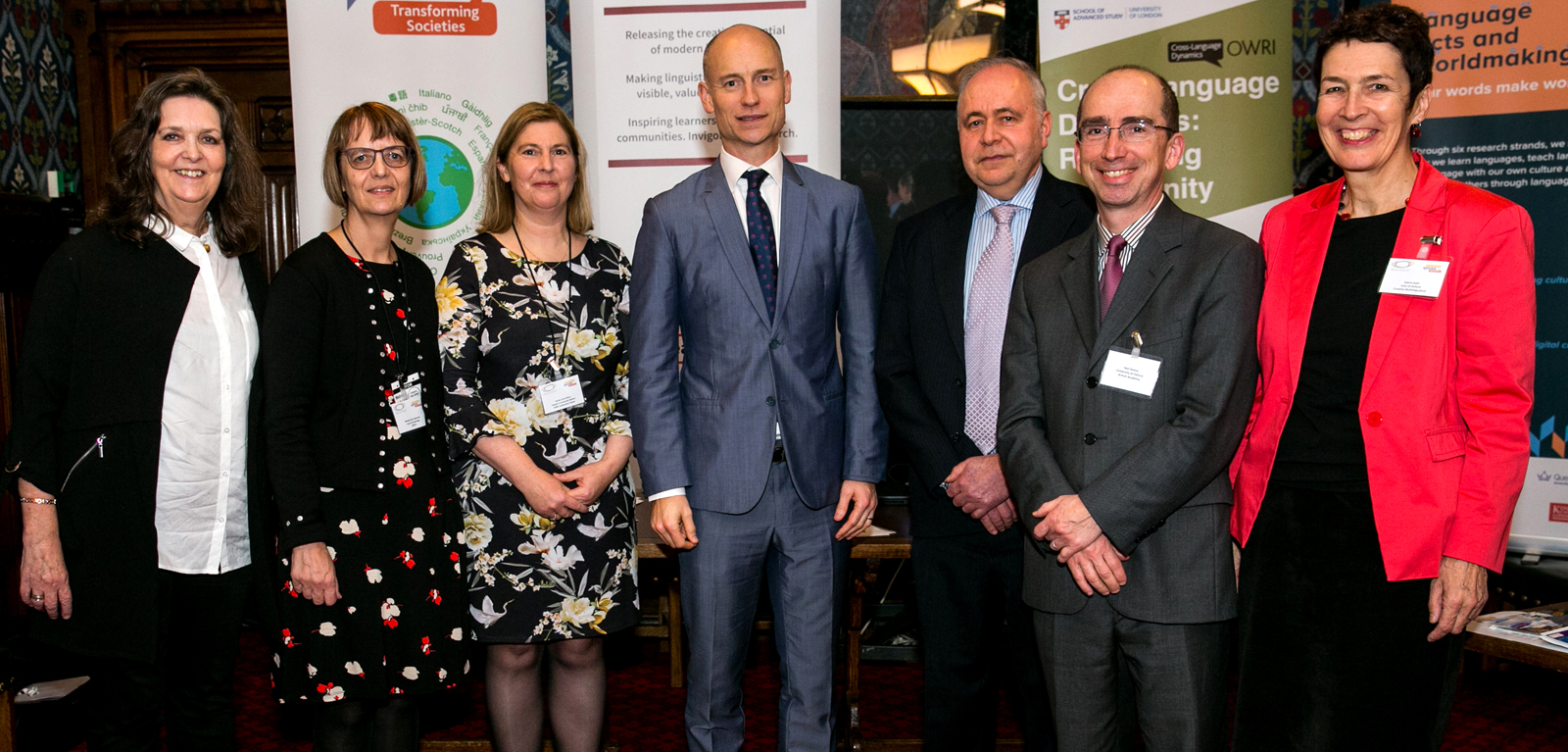 Researchers from the Arts and Humanities Research Council's (AHRC) flagship Open World Research Initiative (OWRI) presented key findings from their research across a wide range of areas (including culture, the creative industries, education, international relations, trade, communities and health) and called for the creation of a post of 'Chief Government Linguist' who would help to embed languages in policy-making across a range of government departments.
The intervention comes in the context of concerns about the continuing fall in numbers studying modern languages in higher and further education, and the consequent effects on the national capacity in fields where languages are vital to the future of the UK, such as international relations, trade, defence, culture and community cohesion.
Professor Janice Carruthers, Professor of French Linguistics at Queen's and Leadership Fellow in Modern Languages with the AHRC spoke at a Westminster event hosted by Stephen Kinnock MP. Over 60 MPs, Lords, civic leaders and senior civil servants attended the event on Languages and the Future of the UK which was sponsored by the AHRC.
Professor Carruthers outlined to MPs the value of languages, both globally and locally: "Internationally, as the UK forges new relationships around the world, speaking the language of those with whom we are doing business, or negotiating sensitive issues, opens the door to a completely different level of intercultural understanding, with better outcomes for diplomacy, peace-building, defence, health and trade.

"At a local level, community cohesion – urban and rural - is reinforced if we value the languages that are so central to the identity of our immigrant communities, and the indigenous languages of Wales, Scotland and Northern Ireland."
Highlighting the importance of languages, Stephen Kinnock MP said: "The highly developed intercultural skills that come with learning another language are absolutely vital for successful trade and diplomacy, peace making and cultural awareness. But the subject has no dedicated advocate in government. We need someone who can provide that overview and help the UK enjoy the remarkable benefits of better language skills."
The role of the Chief Government Linguist would be similar to the Government Chief Scientific Adviser. He or she would be a senior civil servant who would mobilise executive support and coordinate the embedding of languages in government policy across a range of departments. They will be a champion for languages both within and outside government.